MSPs sign off on new parking tax despite warnings from retail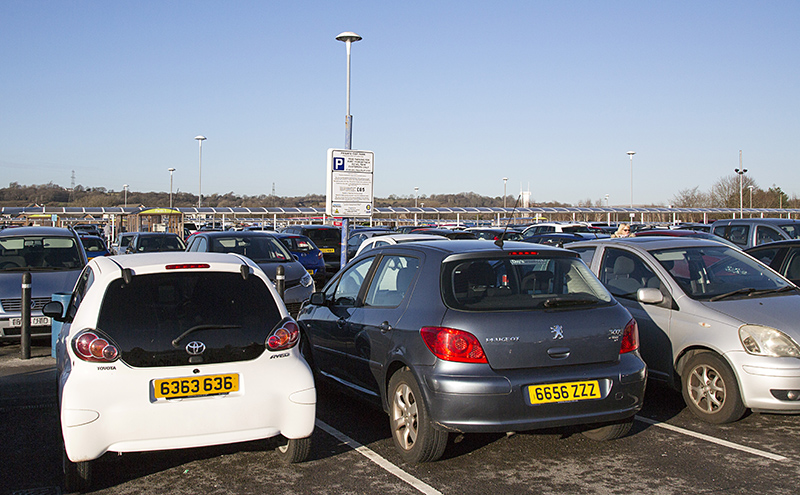 CONTROVERSIAL workplace parking charges have come one step closer to reality following a tight vote at Holyrood.
Scottish Parliament rural economy committee members voted in favour of the Workplace Parking Levy (WPL) by six to five, meaning it will be bundled in with the Transport (Scotland) Bill that MSPs are expected to vote on this year.

The proposed parking tax – which would give Scottish councils the power to charge businesses for parking spaces – has been heavily criticised by retail and wholesale associations as well as trade unions.
MSPs backed the proposal despite hearing evidence from retail industry stakeholders who warned the tax could hurt business and impact on staff safety.
Colin Smith, chief executive of the Scottish Wholesale Association (SWA) commented on the decision to move forward with the workplace parking levy: "SWA surveyed our members as well as providing written and oral evidence to the rural economy and connectivity committee on the WPL proposal.
"We're extremely disappointed that committee members have decided to ignore the negative impacts this proposal would have on wholesalers who are working round the clock often in out-of-town locations which don't have decent public transport alternatives to the car.
"Members are already paying substantial amounts for business rates and are now going to be double taxed for spaces used not only by employees but also by business customers, visitors and suppliers.
"While we oppose WPL, SWA had worked with a number of MSPs to bring forward reasonable amendments covering national exemptions for industrial estates; business customers and suppliers; shift workers; and small businesses. It now looks likely that in two-three years' time members will face a postcode lottery with some having to pay tens of thousands of pounds more because their local council has given the green light to WPL."
Scottish Retail Consortium chief executive David Lonsdale said: "The Workplace Parking Levy is a charter for extra cost and complexity and it is deeply disappointing MSPs have backed it.
"This Levy will see firms' taxed twice for the parking places they provide for staff, on top of the business rates already paid on those spaces. The complete lack of any business and regulatory impact assessment to accompany the introduction of this new tax is bewildering, and suggests MSPs have voted for a pig in a poke."