Wine firm launches ready-mix cans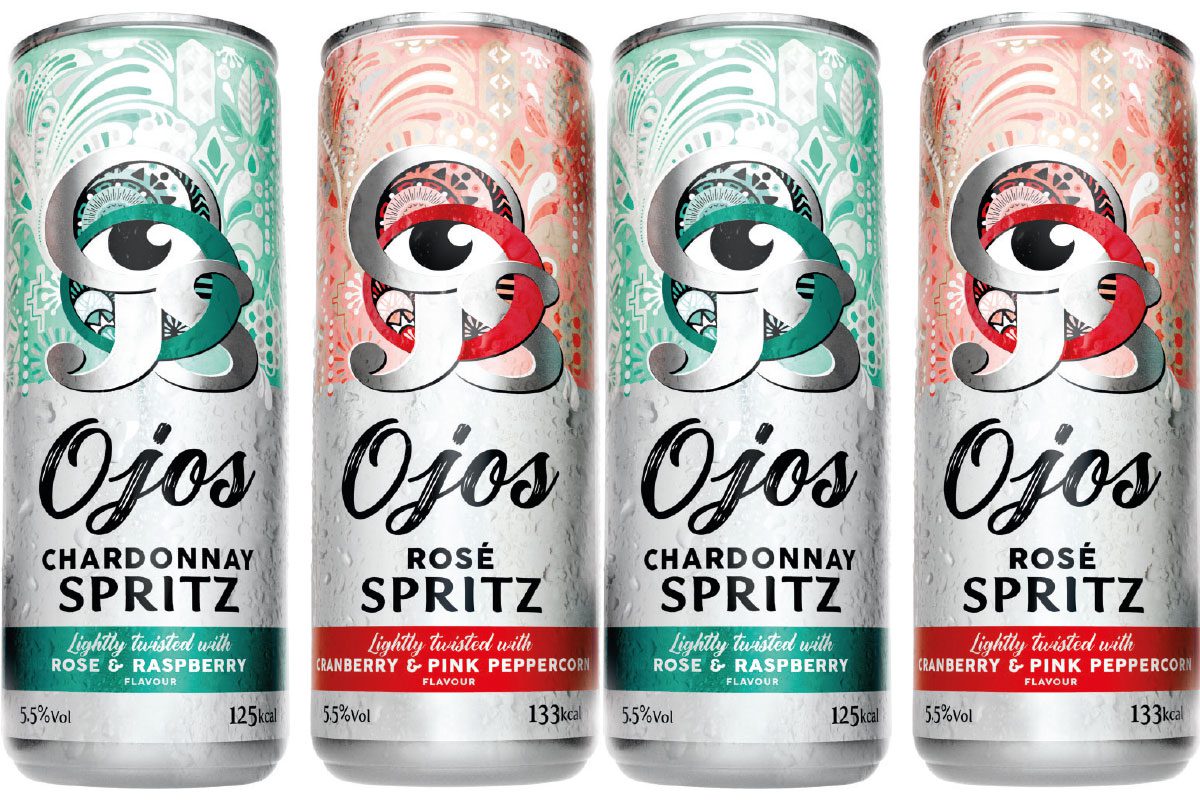 Chilean wine firm Concha y Toro has launched a spritzer brand with two varieties.
O'jos is a blend of Chilean wine with natural flavours added, which the brand owner said further enhances the light and refreshing nature of the drink.
The initial two varieties are Rosé Spritz, flavoured with cranberry and pink peppercorn, and Chardonnay Spritz, flavoured with rose and raspberry.
Both flavours are 5.5% ABV, and under 133 calories per 250ml can.
Concha y Toro said the brand had been developed in response to demand for innovation in the wine category.
With festivals, picnics, and barbecues in mind, the company conducted research among consumers and retailers before deciding to launch in 250ml cans.
UK commercial director, Clare Griffiths, said: "Following our largest ever usage and attitudes survey in 2017, we identified several occasions where wine under-performed versus total alcohol, and there was an opportunity to target a new audience.
"O'jos was developed in response to this and is the result of careful and detailed research – we've taken quite a bit of time to make sure the product meets these needs and adds value to the category."
Griffiths added that concept testing ensured a very clear brief for the new drink – it had to be natural, and close to the core ingredients.
"At the same time," she continued, "O'jos is produced by a wine company so it was essential that people could taste the wine."
Available throughout the UK, O'jos is to be supported by a major publicity and sampling campaign.