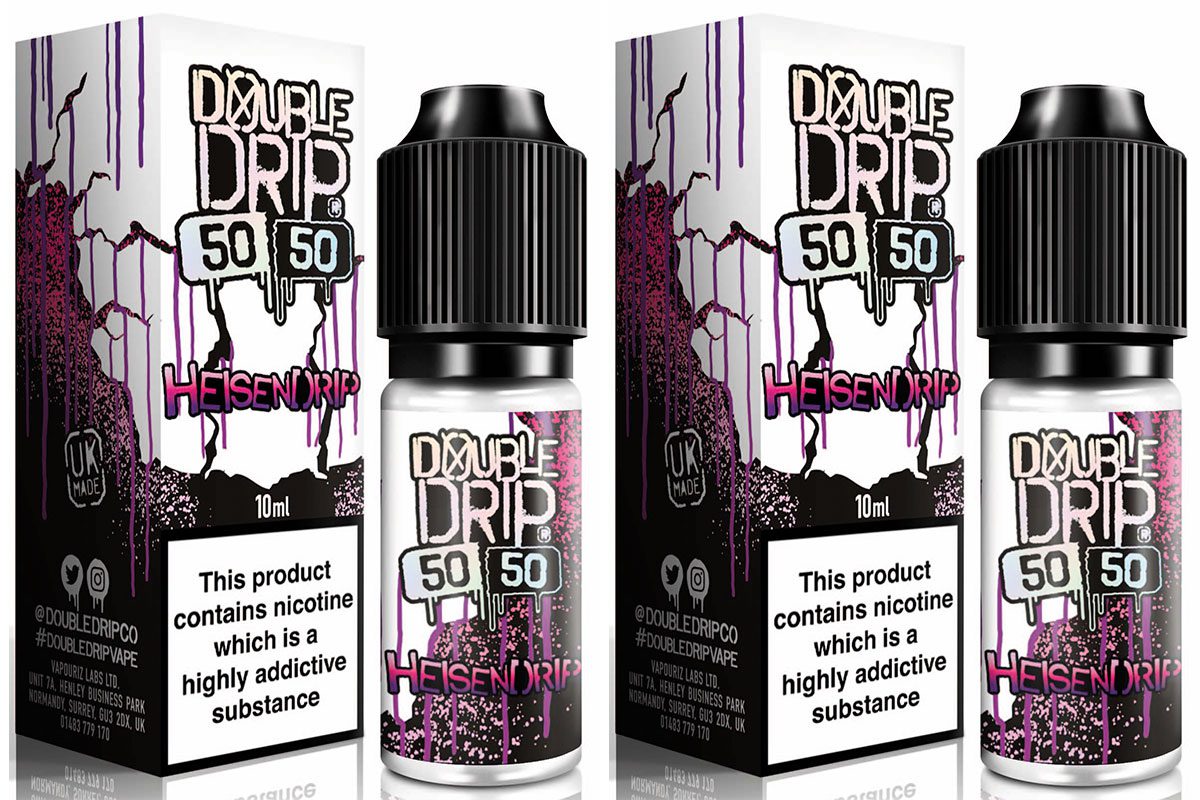 E-LIQUID brand Double Drip unveiled its new 50/50 range at the Vaper Expo in Birmingham last month.
The new range is available in 3mg, 6g, 12mg and 18mg strengths across 14 flavours.
Double Drip 50/50 is priced at RRP £4.99 and the brand said it will deliver retailers a margin in excess of 50%.
Flavours in the 50/50 range include Spearmint, Double Menthol, Blackberry & Grape, Super Berry Sherbet, Crystal Mist, Menthol Tobacco, Original Tobacco, Cherry Bakewell, Heisendrip, Fizzy Cherry Cola Bottles, Raspberry Sherbet, Raspberry & Apple and Lemon Sherbet.
Ben Mison, head of sales at Double Drip said: "With dual-vaping becoming an increasingly prevalent trend in the industry, we want fans of Double Drip and its excellent flavour portfolio to enjoy a vast range of liquids across a myriad of devices.
"Innovation is part of our ethos, we've brought our greatest flavours to this versatile 50/50 product."
• The Double Drip range now comprises Nic Salts, 50/50, High VG and Shortfill e-liquids.
The brand manufactures its products in Surrey.