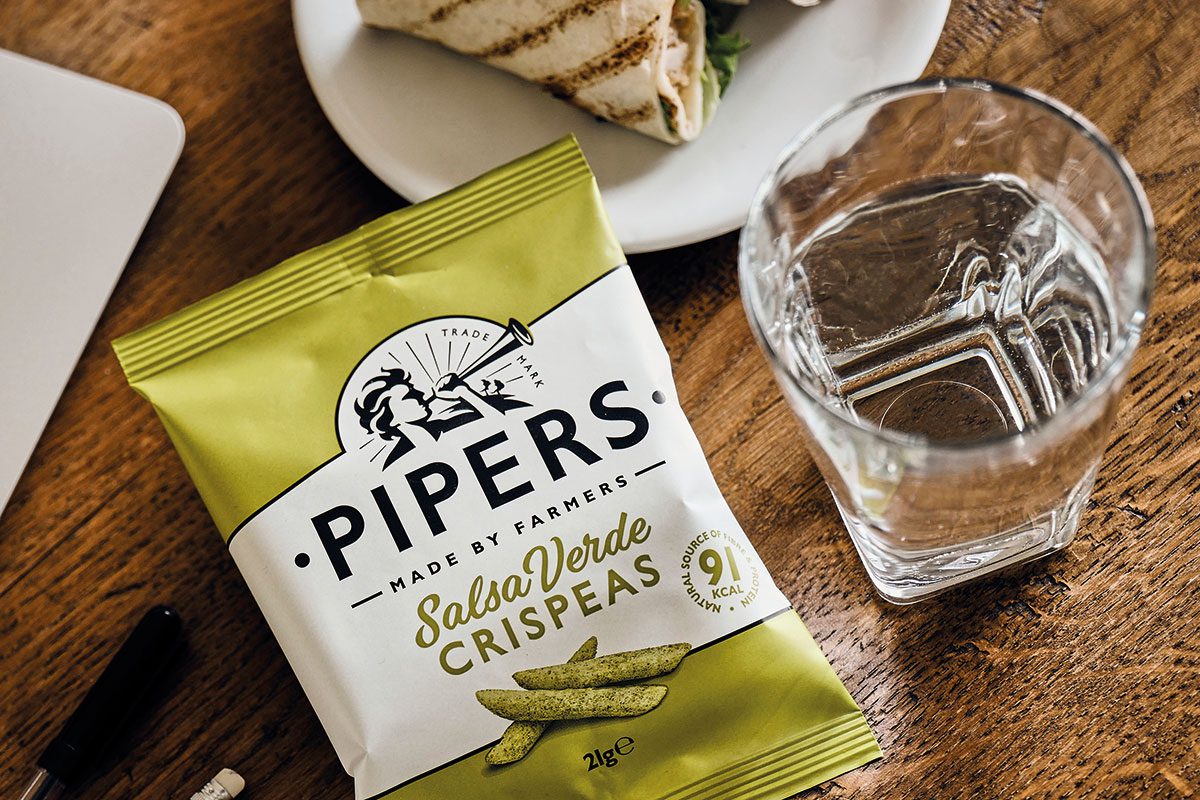 Crisps aren't necessarily the first thing to spring to mind when thinking about healthier snacking, but Pipers reckons it has a solution that ticks the boxes for shoppers.
The brand recently launched its new Pipers Crispeas range in what it described as a "fresh take on the British pea."
Available in three flavours – Matar Paneer, Salsa Verde and English Mint – each pack boasts fewer than 91kcal and claims to be a source of protein and fibre.
Katy Hamblin, marketing manager for Pipers Crisps, said that the healthy snacking trends "shows no signs of slowing down".
Hamblin said the UK 'better for you' (BFY) market is now worth close to £125m and growing at 9.3% year on year.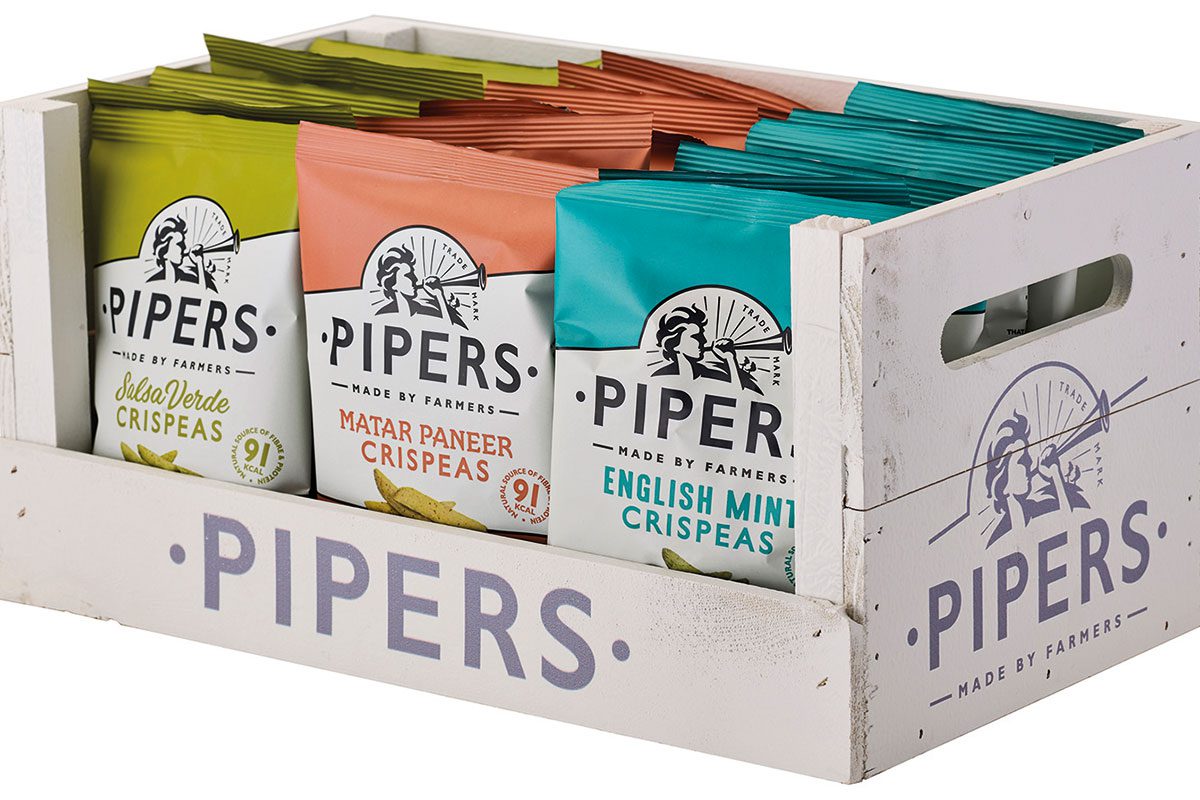 "Over half the population is now buying into the BFY category," she said.
"In this segment two-thirds of shoppers are repeat purchasers and healthy eating snacks are being bought far more frequently, up to six trips a year."
In Hamblin's view, the Pipers range is well-equipped to handle the needs of consumers with increasingly specific needs.
The entire Pipers Crisps and Pipers Crispeas range is gluten free, wheat free and barley free and most of the brand's products are suitable for vegetarians and vegans.
"This is not only good news for consumers, it also gives retailers an additional selling point as they can now confidently promote the whole Pipers' range as gluten free, wheat free and barley free," said Hamblin.
The Pipers marketing manager added that retailers who really want to shine at lunchtime should seek out SKUs with good on-shelf stand-out – which she reckons her brand brings to the table.
"Pipers is a two-time winner of the prestigious DBA Design Effectiveness Award, which recognises the effectiveness of packaging design in helping to win new customers.
"Pipers has recently undertaken a significant packaging refresh aimed at keeping themselves ahead of their competitors," she said.