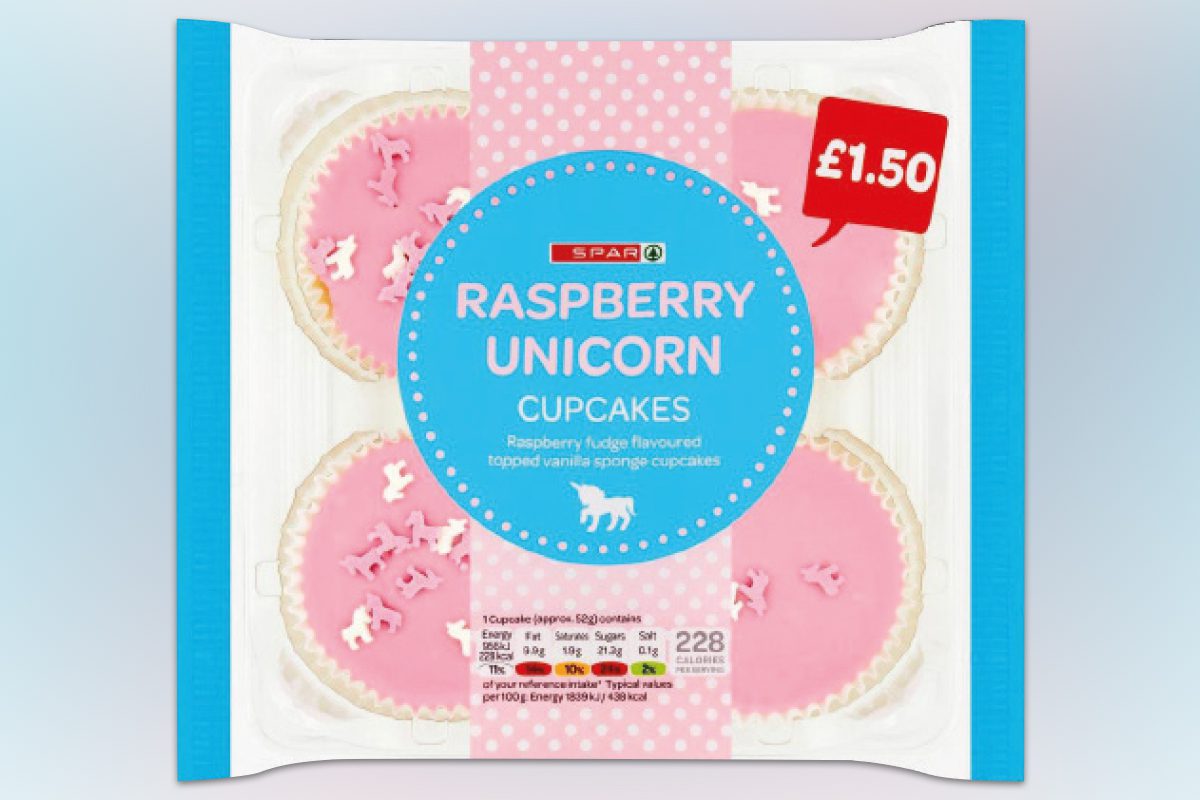 SPAR has added nine new products to its range of cakes and biscuits in a bid to appeal to sweet-toothed shoppers.
The symbol has launched three mini-bite tubs, four loaf cakes and two cake bars, as well as reformulating its muffin flavours with a new and improved recipe.
To tap into the fascination with all things unicorn, Spar has also launched limited edition raspberry unicorn cupcakes, which are in stores now.
David Armstrong, head of Spar Brand, said that the mini-bite tubs were all priced at £2 to show the "great value" that their treats offer.