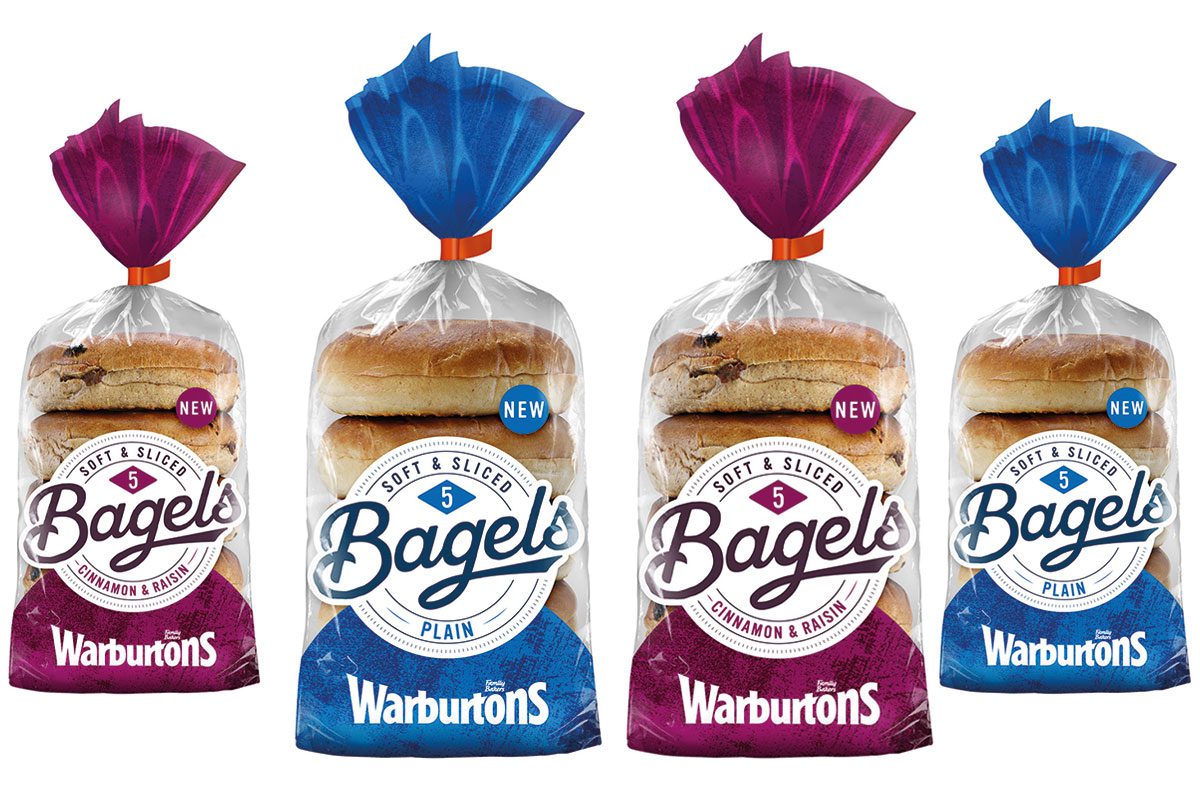 WARBURTONS has launched a new full-sized bagel range, produced at the baker's new multi-million pound Bristol bakery.
Available in two flavours, Cinnamon & Raisin, and Plain, Warburtons said the bagels make for a "fantastic sandwich" and are perfect when toasted for breakfast.
The new 80g bagels come in packs of five and are priced at an RRP of £1.60.
Darren Littler, innovation and product marketing director at Warburtons said: "We are delighted to be expanding our portfolio and helping to drive growth in the bakery category with such a high quality product.
"Unlike most on the market, our bagels are pre-sliced making them really convenient for consumers.
"Alongside our already popular Warburtons Thin Bagels, our new range offers a versatile snack and will be key in helping retailers expand their bakery repertoire."