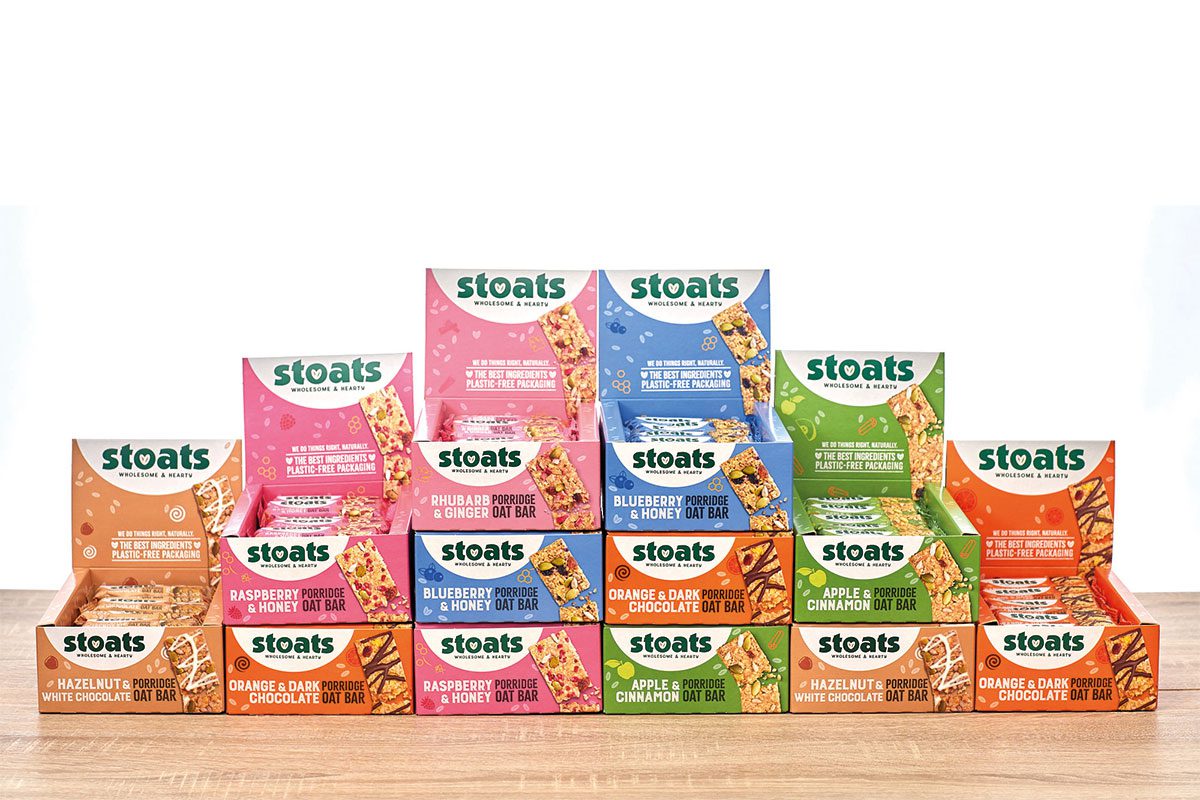 PORRIDGE oats brand Stoats has revamped its packaging across its portfolio.
Stoats products has introduced 100% recyclable or compostable packaging across its range, using Natureflex compostable film for its porridge bars and compostable PLA lining in its porridge pots.
Tony Stone, managing director at Stoats said: "Our new branding reflects our core values as a company; to be simple, genuine and cheerful.
"We have always been committed to using whole, natural ingredients and we're thrilled that we've been able to respond to our customers and extend these principles to our new packaging, minimising the impact the business has on the environment."