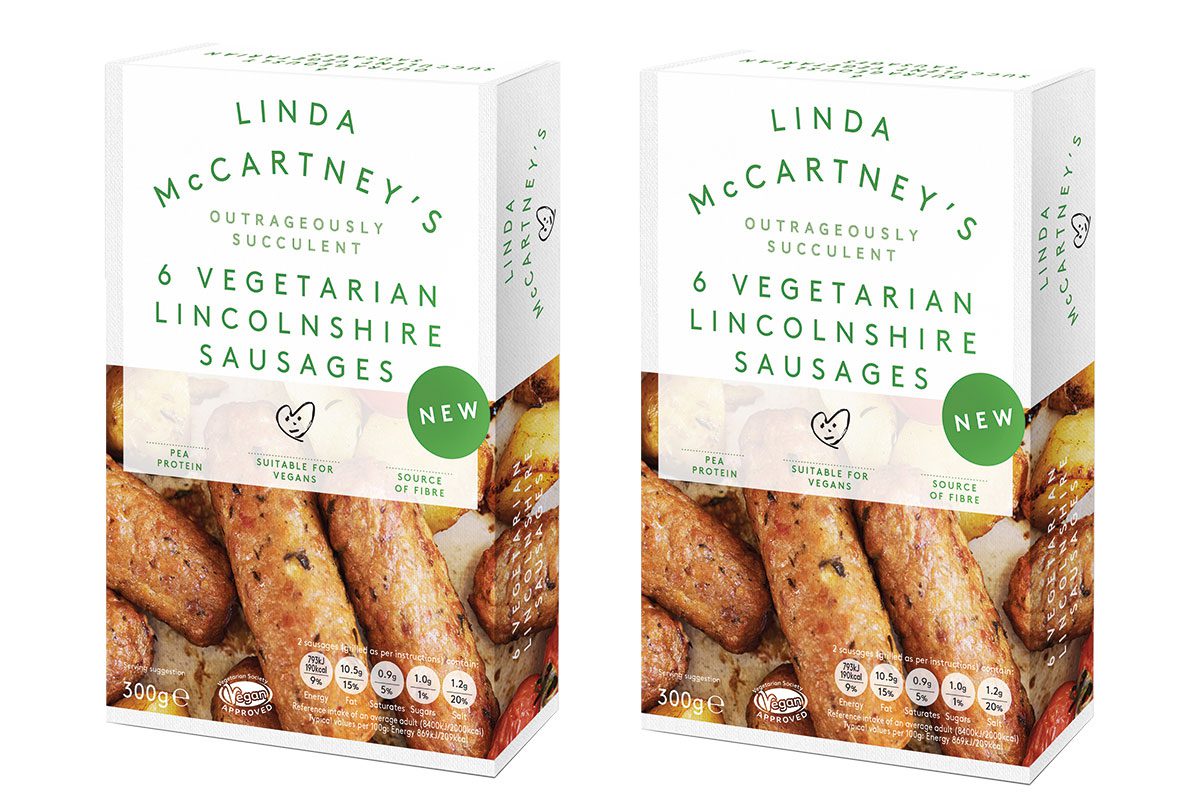 VEGETARIAN meat alternative brand Linda McCartney's has added some Lincolnshire flavour to its sausage range.
The new Linda McCartney's Vegetarian Lincolnshire Sausages launched last month.
Made from pea protein, the new sausages are priced at an RRP of £2 for a pack of six.
The sausages are vegan friendly and are flavoured with sage and onion.
Nadine Maggi, managing director at Linda McCartney Foods commented: "Linda McCartney's vegetarian sausages are currently the number one selling SKU in the marketplace.
"With this knowledge in mind, we're thrilled to introduce this new and exciting product innovation with pea protein and are confident that our Linda McCartney's Vegetarian Lincolnshire Sausages will soon become a staple favourite with shoppers."
Entertainer and activist Linda McCartney founded her food business in 1991. The McCartney family has continued to be involved with the business following her death in 1998.