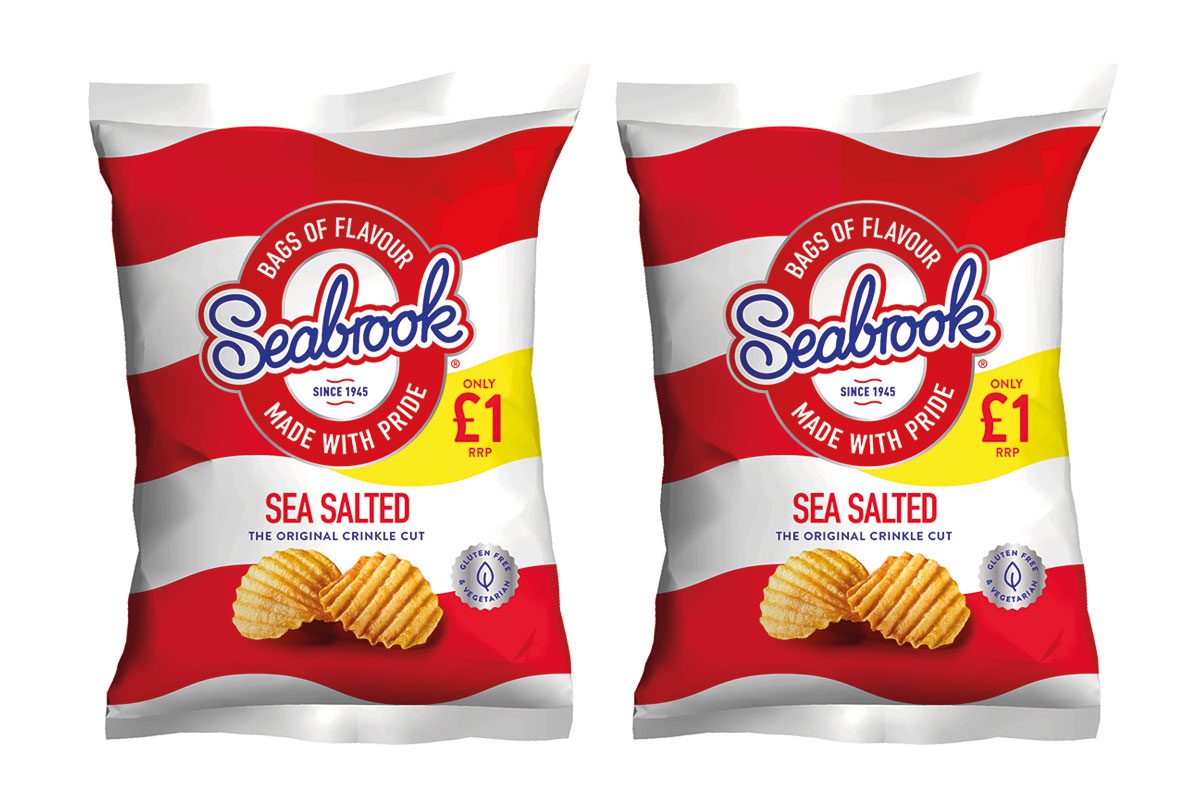 SEABROOK crisps is hoping to tap into demand for larger pack sizes with its PMP portfolio.

The crisp brand's PMP offer now includes a £1 PMP 6x25g format which is available as a variety pack containing two each of Sea Salted, Salt and Vinegar, and Cheese and Onion.
Seabrook also offers a £1 80g Crinkle Cut PMP available in Sea Salted, Cheese and Onion, and Beefy flavours.
Seabrook Crisps commercial director Jon Wood said the PMPs offer "exceptional value for money".
"Price-marked packs are a great way for retailers to drive sales," he said.