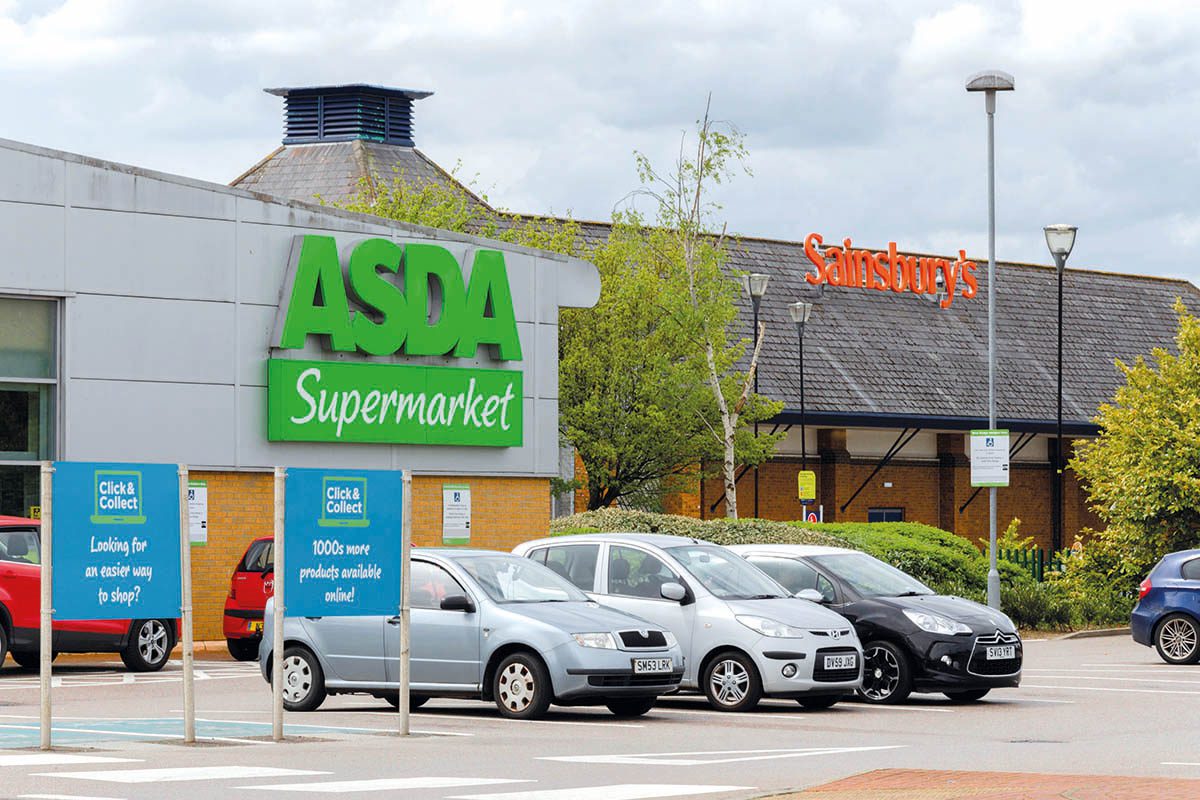 THE Sainsbury's and Asda deal is dead.
Watchdog the Competition and Markets Authority (CMA) has blocked the deal, ruling that it would lead to increased prices in stores, online and at many petrol stations across the UK.
In its final report published today (25 April), the CMA found that UK shoppers and motorists would be worse off if the two major supermarkets were to merge.
The latest Kantar figures for the 12 weeks to 25 March 2018 revealed Sainsbury's had a 15.8% share of the UK grocery market, with Asda taking 15.6% of grocery spend. Had the merger been given the green light, the pair would have accounted for nearly one in three pounds spent in British grocery, eclipsing Tesco's market share of 27.6%.
Asda and Sainsbury's proposed merger had come under heavy fire since it was first announced in April 2018. Opposition to the deal was put forward by competitor multiple retailers as well as supplier organisations – including the National Farmers Union (NFU) Scotland, which said the deal would lead to "greater potential for unfair trading."
To mitigate these concerns, Sainsbury's and Asda has suggested they could potentially sell off between 125 and 150 stores.
Mike Coupe, chief executive of Sainsbury's said that the CMA's ruling was "effectively taking £1 billion out of customers' pockets." The supermarkets had previously claimed the merger would see the prices of everyday goods drop by around 10% in store.
Asda chief executive Roger Burnley said: "We were right to explore the potential merger with Sainsbury's, which would have delivered great benefits for customers and supported the long term, sustainable success of our business.
"We're disappointed with their findings but will continue to find ways to put money back into customer's pockets and deliver great quality service in an ever changing and demanding market."
Judith McKenna, chief executive of the American supermarket giant Walmart – which owns Asda – said the firm was disappointed by the CMA's final decision.
"We have been clear from the beginning of the proposed merger about two things. Firstly, that retail is rapidly changing and standing still is not an option, and secondly that we will always ensure our international markets are strong local businesses powered by Walmart.
"The UK remains one of the most competitive retail markets in the world and Asda's seven consecutive quarters of year-on-year growth show it is a strong business with a clear strategy and focused leadership."