SF&D chief exec James Withers urges c-stores to get behind local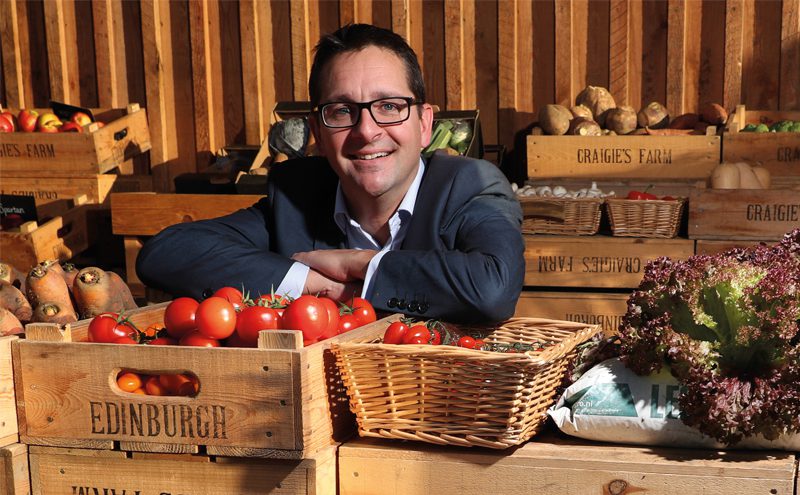 HE might be the chief executive of Scotland Food & Drink, but James Withers is the first to admit that our national diet hasn't always had the greatest of reputations.
"Things like deep fried Mars Bars, that has hung over us a bit.
"But there has been a lot of work put in to that, we have spent a lot more time trying to build Scotland's reputation in food and drink," he said.
This effort seems to be paying off, with research showing that half of shoppers in England and Wales felt that Scotland's reputation in food and drink had improved significantly over the last ten years.
And even more impressively, Withers pointed out that UK-wide, products that are labelled as Scottish have a stronger support from shoppers than those from other parts of Great Britain.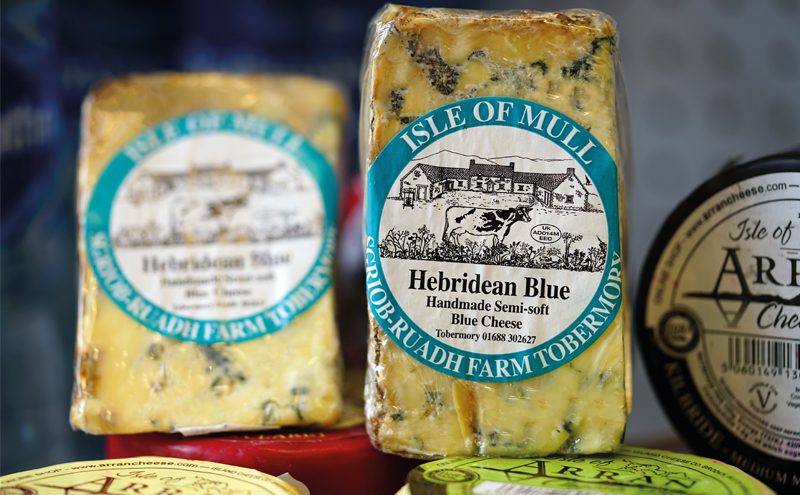 But as well as trying to boost Scotland's global standing, Withers said that Scotland Food & Drink has been turning its attention inwards and trying to promote local products in Scottish stores.
"We put a real focus into exports over the last few years, and now we are taking the lessons of that into the home market.
"We sell £3 of food in the UK for every £1 we sell overseas, so exports is important, but we are about to do a lot of work in the home market because there are tons of opportunities on our doorstep."
According to Withers, these opportunities have come from a renewed focus on provenance among Scottish shoppers.
With technology now at our fingertips through smartphones and social media, it is easier than ever for consumers to learn about the origins of the brands they buy.
"We do research using panels of shoppers, and the overwhelming message that comes back is the importance of having locally produced food available in store.
"It is now true right across stores, from confectionery, to gin, to fruit and veg – even soft drinks – that people want to source products that are produced within Scotland."
Yet despite this demand, convenience stores may have been slower than their competitors to make the most of Scotland's national larder.
Since they first arrived in the UK in the 1990s, Aldi and Lidl have gone from strength to strength on a business model that includes pushing local produce and placing Saltires prominently on their produce.
But, when it comes to c-stores, Withers acknowledged that retailers haven't been quite so keen to shout about Scottish products.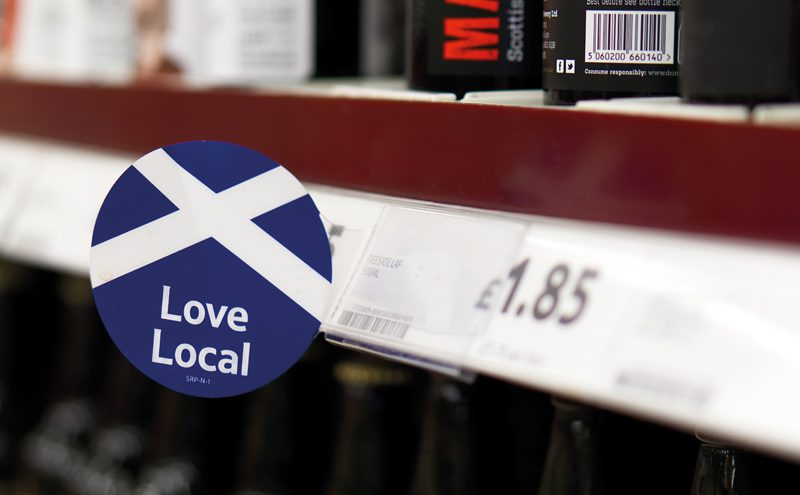 "Convenience stores have always emphasised their community credentials, but they have been slightly slower to embrace the showcasing of local products.
"But that is definitely catching up, and we are doing a lot of work with convenience store chains to connect with Scottish suppliers and showcase them in store."
If a c-store retailer does want to capitalise on the demand for local and stock a bit more Scottish produce, Withers said there are plenty of categories to choose from.
"I think, to be honest, ten years ago, if you asked people what they associated with Scotland, then whisky, salmon and Scotch beef would have been up there.
"But now the diversity you get across seafood, and fruit, and red meat, vegetables, drinks, it is huge. The growing awareness is that Scotland is about more than just a few iconic products," he said.
The number of Scottish alcohol suppliers is also continuing to increase, as the rise of craft alcohol opens up more opportunities for retailers.
"There is no doubt that there is a BrewDog generation of brewers coming through.
"You just look at the shelf space for beer or for spirits and you can see it is so much more diverse, there is a lot more choice that is out there. The whole craft drinks category has just exploded over the last few years, and I think it has still got room to grow."
Withers urged any c-store retailer who wanted to stock more Scottish produce to get in touch with Scotland Food & Drink – who would be happy to offer some support.
"We've done a lot of work with convenience chains, helping them analyse where there might be category gaps, how we can introduce more Scottish suppliers into their supply chain.
"There is a heap of support that is now out there, and I would hope that convenience stores would view Scotland Food & Drink almost as an extension of their own buying function.
"We have a lot of ambitious suppliers who are very keen to build up their own customer base, and we've got a shopper base who are more and more interested in it."
Some of those suppliers will undoubtedly be bracing themselves for a potential Brexit storm in the coming months. However, despite the short-term challenges that a British departure from the EU would likely bring, Withers said he believes there is a "bright future" for Scotland's food and drink firms.
"We are living in a world where consumers are increasingly interested in where their food comes from, and provenance, and quality, so Scotland is going to be in a really good place.
"I suspect by the time we get to 2030, and we look back on our life over the 15 years previous, Brexit may be one of the smaller things that changed our world.
"If we can navigate the short term challenge that Brexit could pose, and avoid a no deal, then the long term future is going to be a story of opportunity."