The Larbert-based confectionery firm has plenty of NPD on the way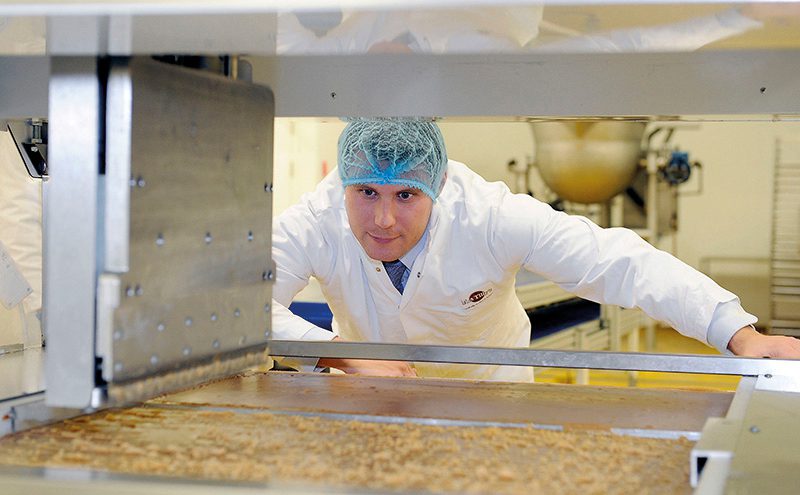 WITH its Scottish confectionery products proving popular the world over, 2019 is set to be another big year for Mrs Tilly's.
Following a successful 2018 that saw the Larbert-based business record double digit growth, there are plenty of plans in the pipeline to make this year the confectionery brand's best yet.
Mrs Tilly's has been making strong progress across the UK and in export markets. The brand was crowned Export Business of the Year the Scotland Food & Drink Excellence Awards 2018.
Managing director Blair Paterson said: "We have now completed our core operational investment program – which gives us significant capabilities and flexibility moving forward.
"We have revised our product range both in terms of a brand refresh and new flavours which consumers have embraced.
"We're expanding our ranges into more channels every month and are well positioned for continued growth.
This expansion will also include NPD, with Paterson hinting that there would be some exciting products arriving throughout the year.
"In the second half of this year we will also launch two innovative new products – which we're keeping under wraps for the time being, but let's just say – these are products which are easily associated with Mrs Tilly's – and have a modern twist to them.
"One of them has been two years in development and we're thrilled to be bringing it to market in 2019."
• 2018 wasn't just a year of sales success for Mrs Tilly's. The brand also secured a major distribution deal with CJ Lang which will see the firm's tablet, fudge and macaroon appearing on shelves across the country.
CJ Lang trading manager Emma Smith said: "It's great that we've been able to
agree a mutually beneficial deal that now allows us to supply Mrs Tilly's products to all 300 Spar stores in Scotland via our central distribution warehouse."