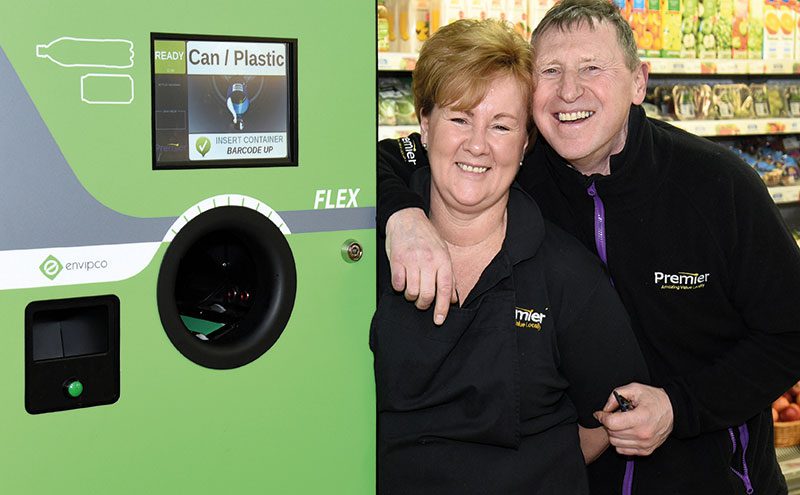 DEPOSIT return is causing quite a stir around Oxgangs, Edinburgh, according to Premier Broadway retailer Dennis Williams.
Since the store's DRS trial launched in February, shoppers have had the opportunity to forgo money off from the return of drinks containers and instead donate to the local primary school – an option that's captured the imagination of pupils and parents.

"Working with the school has been great. We've had a lot of kids in with their parents and we went by the school last week and did two assemblies," said Williams.
The Envipco RVM at Premier Broadway is definitely getting a fair bit of use, as Williams explained: "I think we're doing around 200 cans and bottles each day at the moment, which is quite a lot."