Smaller formats are proving popular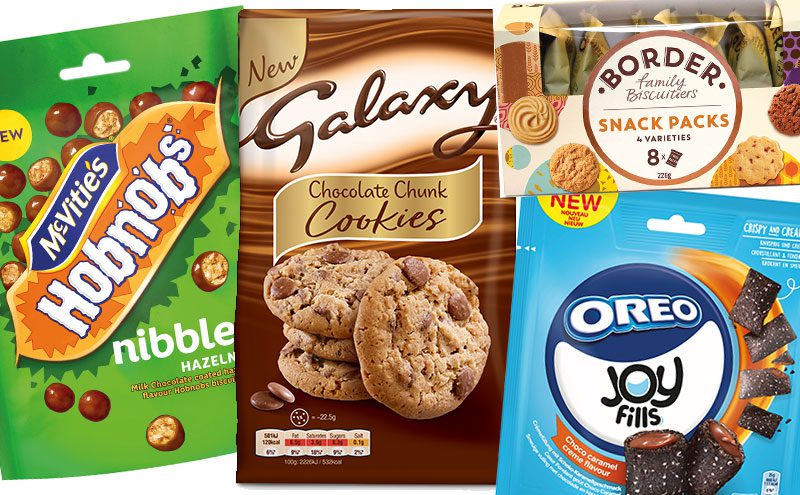 WITH more of us eating on the go, sitting down with a packet of biscuits could be an activity that is at risk of dwindling in popularity.
But according to Suzie Carlaw, marketing manager at Border Biscuits, the biscuit category is well placed to make the most of the boom in food to go.
Rather than marking the end of biscuit sales, she said that on the go snacking provided opportunities – with consumers "grazing more and seeking something to nibble between meals."
"Consumers are increasingly looking for convenient snacking products and smaller pack formats that are easy to carry on the move, eat in the car or that can be popped into a lunchbox or handbag," she said.
"With the rise in health consciousness, they are also looking for a bite-size product which aids portion control, like mini-packs such as our Border Snack Packs."
This was echoed by Susan Nash, trade communications manager at Mondelez International.
"Research has highlighted that consumers are looking for biscuit snacks on-the-go in a single serving format," she said.
"With increasingly busy lifestyles, consumers are looking for convenient, bite-sized treats that deliver on delicious taste, but won't weigh them down."
To meet this demand, Nash recommended stocking up on the firm's new JoyFills range, which has been designed specifically to meet these changing lifestyle needs.
Adapting to new trends has been a strategy also adopted at Mars Chocolate Drinks and Treats, which has extended its range of cookies.
The category still offers fantastic potential for expansion into new occasions and formats.
The new Twix Soft Centres are crunchy biscuits filled with oozing caramel and chocolate pieces. Mars' latest addition joins a range which includes Galaxy Chocolate Cookies, Bounty Soft Baked Cookies and M&M's Chocolate Cookies. According to Mars, its cookie range has seen "exceptional growth" in sales since being launched in October 2017.
But while the biscuit category offers a valuable retail opportunity, snacking firm Pladis said that more could be done to maximise sales.
Stuart Graham, customer marketing director at Pladis UK and Ireland, said: "When we compare the UK biscuit landscape to other impulse categories, we can see there is so much more that we can do to step-change growth.
"The category still offers fantastic potential for expansion into new occasions and formats and there are also opportunities for premiumisation and increased basket conversion.
"For example, making the fixtures simpler and easier to shop will attract impulse shoppers, generating more sales for retailers.
"Biscuit consumers are also important as they spend longer in store, buying more items and spending more than the average convenience shopper."