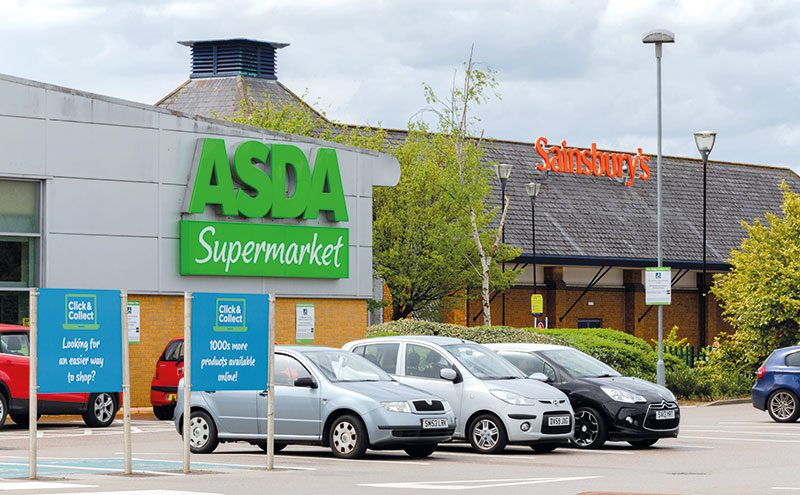 ASDA and Sainsbury's have offered to sell off up to 150 of their stores in a bid to get their controversial merger approved.
The supermarkets suggested that selling between 125 and 150 supermarkets, along with a "sufficient number" of petrol filling stations, could satisfy the requirements of the Competition and Markets Authority (CMA).
The proposal followed an initial report from the CMA which warned that the merger could lead to a reduction in competition in the UK grocery market and higher prices for consumers.
It set out potential options that could be taken to address its concerns, including requiring the companies to sell off a significant number of stores – as well as possibly selling off either the Sainsbury's or Asda brand.
Sainsbury's and Asda have firmly rejected the CMA's provisional findings, criticising what they described as "fundamentally flawed analysis".
Referring to the CMA analysis as a "competition test that ignores competition", Sainsbury's and Asda said that the requirements laid out by the CMA "far exceed" any that have been imposed in previous cases.
"The CMA's remedy proposal is impossible to implement," the firms said in a statement. "It deprives customers of lower prices, better quality and better service."
Sainsbury's and Asda had previously said that their merger could save customers more than £1 billion annually.
In a statement, Sainsbury's and Asda said that they should be able to choose which stores and petrol stations to sell, rather than have the CMA make the decision.
They also insisted that even if they sold off a petrol filling station they should be allowed to continue to operate the adjoining retail store, in a similar model to arrangements held by other forecourt operators.
The CMA is due to reach its final decision on the merger by 30 April, where it could decide to block the merger entirely, although the supermarkets do have a right to appeal.
However, the CMA admitted that it would be difficult for the companies to sufficiently address its concerns and get the deal passed.
Sainsbury's and Asda's store sell off proposal has already come under fire from the trade union GMB, which described it as "desperate and disrespectful" and asked shopworkers to sign a petition urging the CMA to block the merger.