CCEP has unveiled a raft of soft drinks NPD ahead of the summer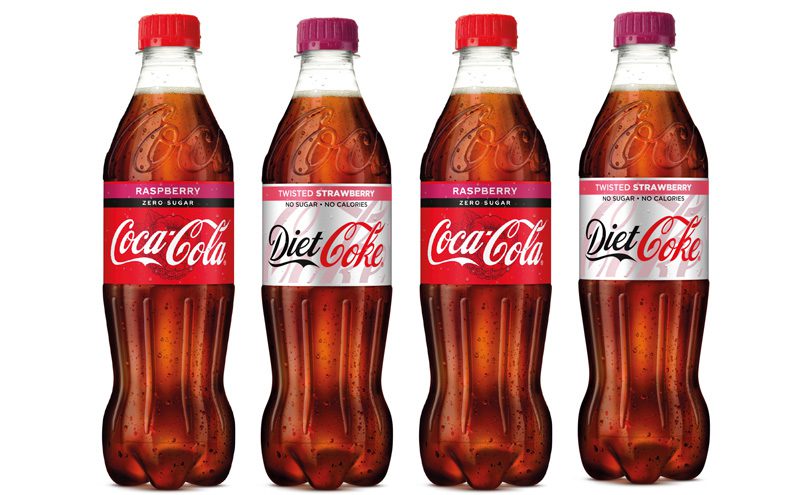 SOME of us may still be working off a few festive pounds, but it seems the team at Coca Cola European Partners is already in shape for the summer – having rolled out a raft of NPD before the clocks have even gone forward.
Straight out the gate this month, flavoured carbonate Fanta has a new string to its bow with the launch of a grape variety, which the team at CCEP said follows "huge demand" on social media.
Fanta Grape Zero is exempt from the sugar tax and is available in a 330ml can, 500ml PET bottle and 4x330ml multipack as well as a 2L PET bottle.
Support for Fanta Grape Zero will come from Fanta's overarching 2019 campaign which represents a £5m investment from CCEP and includes social media, digital and out of home activity.
Simon Harrison, vice president of commercial development at CCEP said: "Fanta is one of our leading brands. 33% of young adults aged between 16-19 drink Fanta in Great Britain and we know that innovative, great-tasting flavours are key to remaining relevant with this audience while attracting new shoppers."
• Following the launch of Diet Coke Exotic Mango and Feisty Cherry last year, CCEP is back at it again with two new fruit flavours in its sugar-free cola portfolio.
Shoppers looking for a fruity kick without the calories can now pick up a Coca-Cola zero sugar Raspberry or a Diet Coke Twisted Strawberry.
The launch of the new Coke flavours is being supported by a £7m marketing campaign spanning out of home, digital and TV advertising.
CCEP also reckons its sampling activity for the NPD will reach two million consumers over the course of the year.
Harrison said of the new flavours: "Our light flavoured colas are increasingly popular with consumers who are looking to try new and exciting variants of their favourite soft drinks.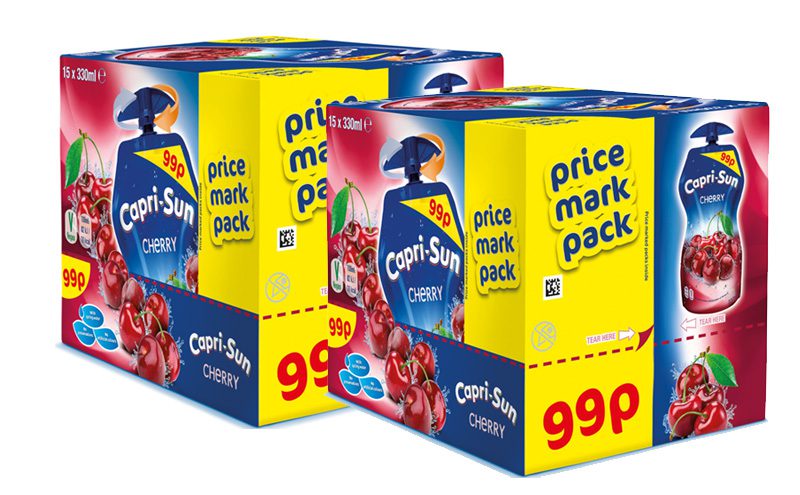 "They are also an example of how we are energising our core brands as we continue on our journey to becoming a total beverage company.
"A staggering 7.4m households in GB buy flavoured colas. This equates to an increase of 1.7m buyers over the last year adding 30% growth to flavoured colas in 2018, demonstrating the clear opportunity for more flavour variety within this well-established soft drink sector.
"We are the only cola brand to offer these unique flavour combinations and they come following authentic consumer requests on social media.
"Purchase intent research has also been high so we expect to see a positive reaction from cola drinkers in the coming weeks and months."
• Capri-Sun has also been given the NPD treatment with the launch of new Capri-Sun Cherry.
The latest flavour to enter the Capri-Sun portfolio, Cherry will be available from the middle of this month.
Capri-Sun Cherry is a low calorie proposition, exempt from the sugar tax and available in 330ml resealable pouches.
CCEP will support the launch of Capri-Sun Cherry through a £1m marketing campaign.
Harrison said: "The new cherry flavour is bang on trend and will add excitement to the juice drinks segment whilst broadening the appeal of the 330ml Capri-Sun range amongst consumers.
"We recommend that retailers get stocked up to take full advantage of the sales opportunity."