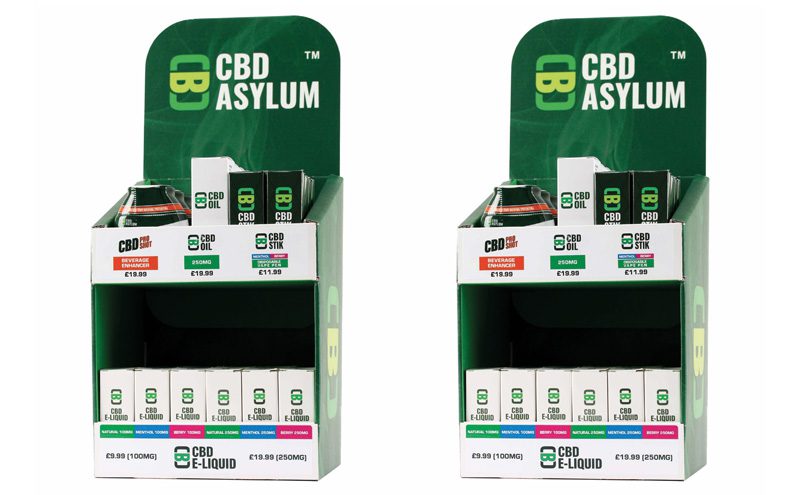 WITH the UK CBD market doubling in size in the last year, it is undeniably a category that could spell opportunity for c-store retailers.
But in the UK, most CBD products are either bought online or through specialist retailers like gyms, health outlets and vaping shops.
To help combat these lost sales, cannabidiol oil firm CBD Asylum has launched the UK's first counter display unit to include a range of CBD products.
The self-contained display unit encourages impulse CBD purchases at convenience and forecourt retailers, and contains information leaflets providing more details about CBD that customers can take away.

CBD is a 100% legal product that is entirely free of THC, the psychoactive agent in cannabis.
It is often used to help with depression, insomnia, anxiety, joint pain and inflammation, and to help with recovery after exercise.
All products in the display stand retail at under £20, and include CBD Oil, disposable CBD Stik vape devices and a beverage enhancer, to be added to drinks.