Conference hears from independent retailers who have faced in-store violence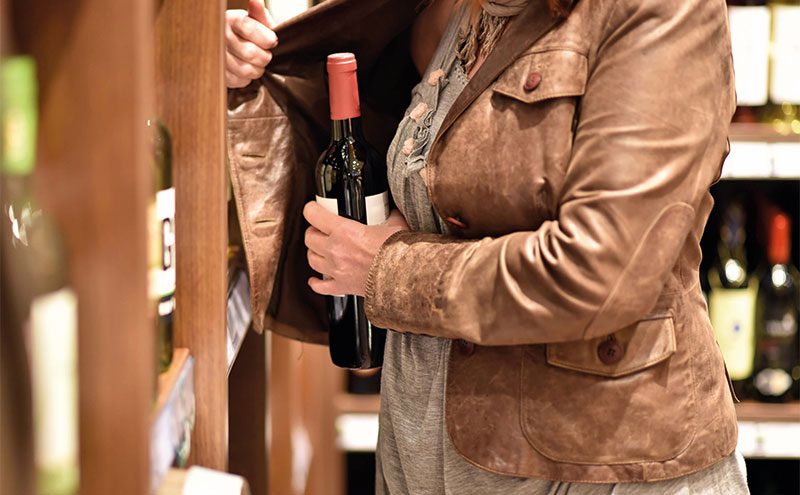 RETAIL crime took centre stage at the Edinburgh Corn Exchange last month, as retailers and key stakeholders came together to discuss the issue at the SGF Crime Conference.
Delegates at the annual conference heard how criminal activity can devastate retail staff and leave them with long-term emotional trauma.
Amjid Bashir, owner of the Newsbox convenience store chain, spoke of his own experience of violent crime while working in his family store.
"At the age of 16 I had a glass bottle smashed over my head," he said.
"I've been punched several times, racially and verbally abused more times than I can remember. All because I work in a shop.
"It is the impact it has on the individual: psychologically, emotionally, on their families.
"Could you imagine going back to work in a place where you have been threatened and attacked?
"But you have no choice, we don't have the luxury of being off sick because no one is going to pay our bills."
Bashir highlighted how victims of retail crime can also be left with the additional costs from attending court, as they may have to close their business for the day.
He said that this could lead to them losing out on earnings and their customers going elsewhere, causing the retailer to suffer even further.
Ash Denham, minister for community safety, told the conference that the Scottish Government valued c-store retailers, and was "happy to consider further legal reforms" to protect them.
She also said that the government wanted to move away from a reliance on custodial punishments, with evidence that community payback orders were "more effective at reducing offending."

On the subject of legislation, SGF chief executive Pete Cheema told the conference that he would be throwing his weight behind Daniel Johnson's bill that proposes to protect retailers selling age-restricted products.
We are concerned about our safety, the safety of staff and customers. Many retailers feel like easy targets.
The final proposal for Johnson's Protection of Workers (Scotland) bill was lodged on 24 May 2018 after securing support from 28 MSPs across all Holyrood parties – although this proposal could now be superseded by legislation at Westminster (see column).
In addition to threats of physical violence, another issue increasingly faced by retailers is that of cyber crime.
Graham Bye, Scottish coordinator of the Cyber Security Information Sharing Partnership (CiSP), said that electronic attacks on businesses were "out of control", with 43% of UK businesses attacked last year.
"Don't wait until something happens until you take action," he said. "There needs to be a culture shift away from reacting, to a more active awareness."
In order to be proactive in the fight against data breaches, Bye recommended signing up to the free CiSP system, which exchanges cyber threat information between businesses.
Being vigilant against cyber crime was advice that was echoed by David Russell Douglas, a community banker for RBS.
He highlighted a scam aimed at businesses, where hackers inserted their own invoices into a chain of emails to ensure that they received the payments.
To avoid being caught out, he recommended that any retailer who receives an invoice should check it closely, contacting the company to check the details if anything looked different.