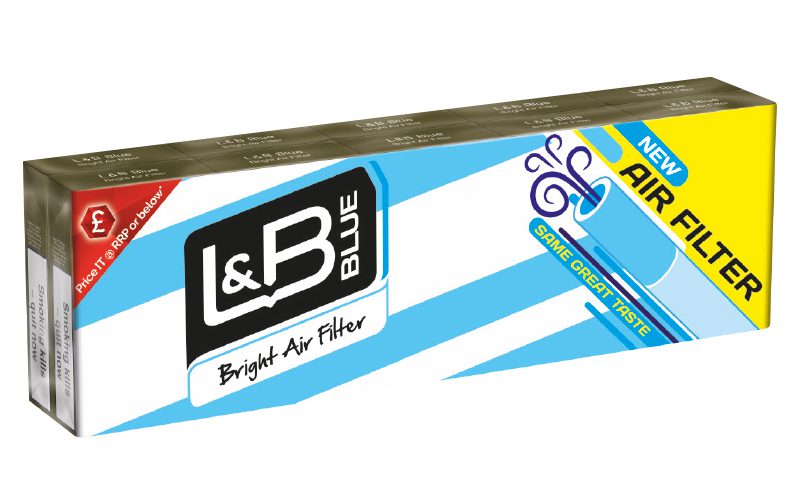 IMPERIAL Tobacco has released its latest product innovation in the factory-made cigarette category, in the shape of L&B Blue Bright Air Filter.
The Blue Bright combines a recess in the filter tip with a firmer filter structure, which should provide the impression of a smoother, better quality smoking experience, according to research by Imperial.
Imperial Tobacco brand manager Madeleine Pearce said: "L&B Blue Bright Air Filter reinforces our commitment to innovation, satisfying the needs of modern adult smokers looking for a combination of premium features and smoother smoking experience at a great value price point."
L&B Blue Bright Air Filter is available in King Size 20s, with an RRP of £8.70 .

Its release comes at a time when Imperial's overall share of the Sub Economy sector stands at 46%: a share that Imperial said that L&B Blue had "heavily contributed" to.
• Imperial Tobacco will be the sponsor of the Scottish Grocer Award for Tobacco Retailer of the Year 2019. The winner will be announced at a gala ceremony in Glasgow on March 7.