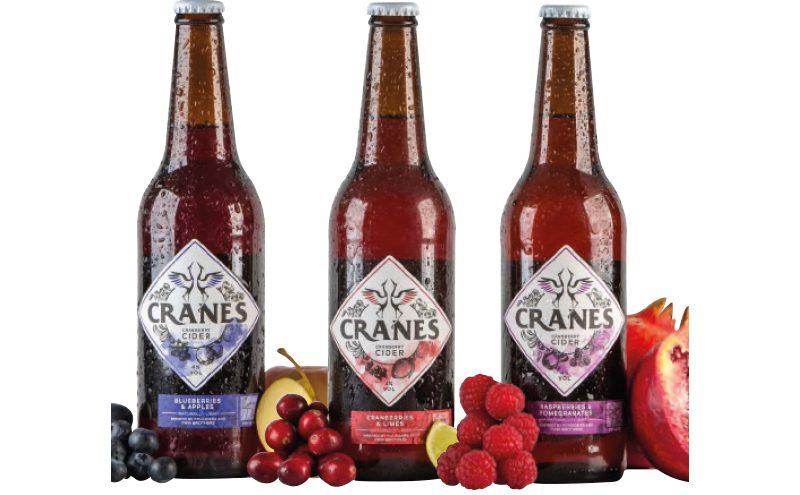 WHILE consumers might be increasingly conscious of the health credentials of their purchases, it doesn't mean that they will forego treats entirely.
Enter Cranes Drinks, a range of naturally light ciders that allow consumers to enjoy everything they would expect from a cider, but in a more waistband-friendly format.
Founded in 2012 by identical twin brothers Ben & Dan Ritsema, Cranes Ciders have 30% fewer calories than brand leaders, but not through synthetic means.
"Our range of fruit ciders are not made artificially lighter, nor are they 'diet' beverages," said Ben and Dan, "they are naturally light, brewed to utilise the sweetness of the super-fruits.

"There is absolutely no compromise in taste or alcohol content at 4%, the benefit of the reduction in calories comes from using only natural, quality, ingredients and authentic craft brewing."
Cranes Ciders are brewed in the UK using cranberries and apples and are currently available in three flavours: Blueberries & Apples, Cranberries & Limes and Raspberries & Pomegranates.