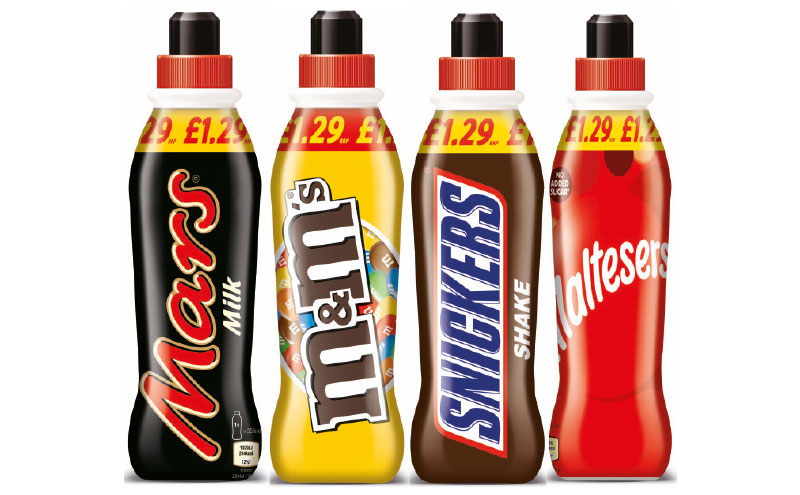 WHILE some may be following dairy-free diets and turning to alternatives like soy and almond milk, traditional dairy based drinks have remained consistently popular with c-store customers.
Figures produced by Mars Chocolate Drinks & Treats (MCD&T) revealed flavoured milk continues to deliver strong year on year sales for retailers, with 11m households currently buying into the category and household penetration at a record high.
Within convenience, dairy based-drinks are performing even more strongly, outperforming the UK market as a whole with 12% growth and a value of £144 million.
To drive this popularity even further, Mars has recently introduced PMPs across its entire range of chocolate drinks.
Its range of nine SKUs — including Galaxy, Maltesers, Milky Way and M&M's Peanut drinks — are all available in PMP and in 'On The Go' bottle tops formats.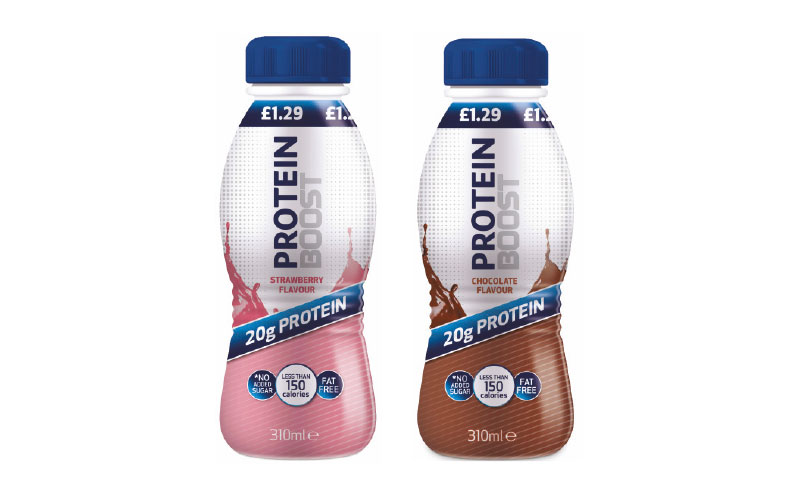 • Mars isn't the only firm that has launched dairy-based NPD into the chiller, with convenience focused energy drinks brand Boost launching a range of protein drinks into the category.
Simon Gray, founder and managing director of Boost Drinks, said: "We developed Protein Boost, with every single one containing 20g of the government's daily recommendation of 50g of protein per day and available in delicious chocolate or strawberry flavour.
"Protein Boost serves as a great entry point into the protein market as it is a great-tasting, great-value product from a trusted brand, without all the confusing health messaging that can be found on other products in the market.
"Last year, ready to drink protein sales grew by 14% so retailers should have some chiller space saved for this growing area," he said.
Like Mars, Boost offers its drinks in a PMP format to drive impulse purchases, with both of its protein options coming in an 8x310ml bottle case which can be offered as a £1.29 PMP.
Given the popularity of dairy-based drinks in convenience, Boost reckons that its Protein products will appeal to a wider audience than just health-focused consumers.
Gray said: "It was clear there was a huge market for those that are looking for simple ways to include more protein in their diets.
"Boost Protein appeals to several consumer groups, including the consumer looking for a protein hit but also the everyday shopper just looking for an on-the-go snack.