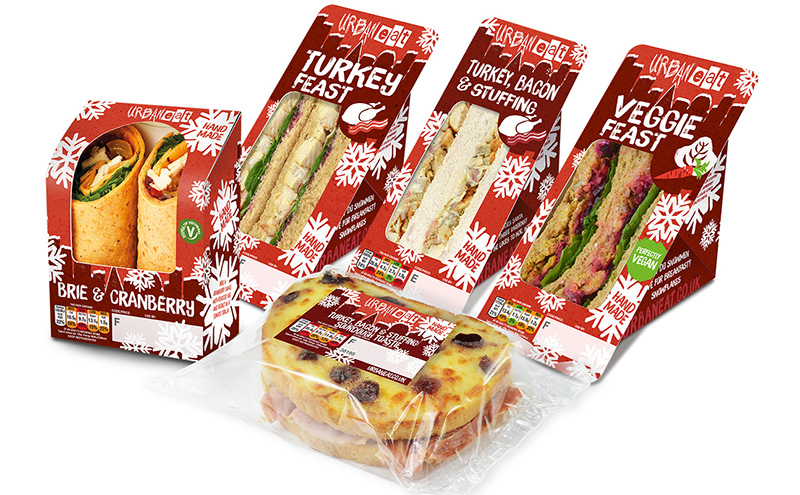 ADELIE Foods — the firm behind Urban Eat sandwiches — has announced it plans to shut down its Kilmarnock factory, shifting production to sites in Wembley and Southall from February.
The closure announcement puts 180 jobs are risk at the Kilmarnock factory, as well as a "small number" of roles at Adelie's Munro Place Distribution Centre.
Kilmarnock and Loudon MP Alan Brown said the decision made by Adelie is "clearly devastating" to the local workforce and their families, "especially at this time of year."
"I am always concerned that national companies see the bottom line when rationalising without necessarily thinking of the impact on local communities.
"Kilmarnock has been hard hit with job closures in other sectors for the same reasons and so this is a further blow to the area as a whole. We will need to involve as much support from the local authority and national agencies as possible."
Martin Johnson, chief executive of Adelie Foods said the decision to close the site was made after "significant and careful consideration", but added that following recent investment, the firm has the ability to service its customers from its three remaining factories and the existing Kilmarnock distribution centre.
"In the past year we have experienced strong like-for-like sales growth from product innovation, growing with our existing customers and extending our market reach. We have also invested heavily in our factories in equipment and capabilities; and in our distribution network with new higher-capacity vehicles, cutting-edge systems and new depots meaning that we can now distribute nationally from any of our factories in the UK.
"Our vision, to be the preferred choice for customers and consumers in food to go, is underpinned by our strategy to have the most cost-effective and capable manufacturing and distribution infrastructure. This allows us to efficiently deliver our exciting range of Sandwiches, Salads, Hot Food and Snacks throughout the UK," he said.