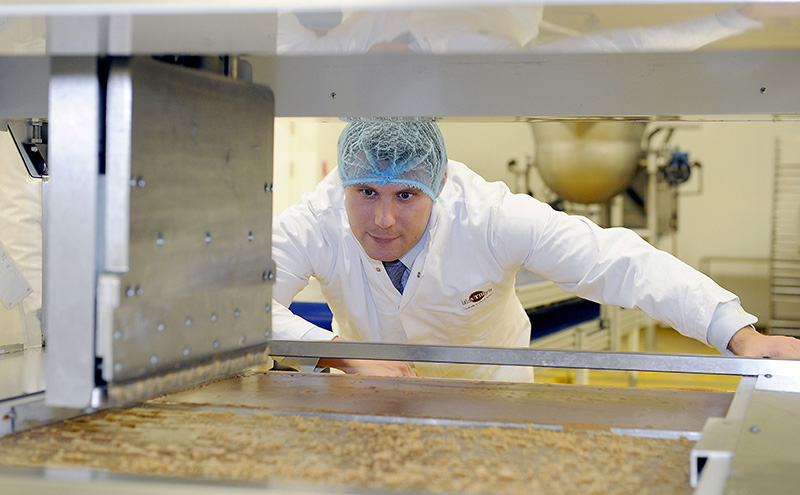 MRS Tilly's has been celebrating another strong year, with the Scottish brand enjoying double-digit growth across the business.
Success for Mrs Tilly's has been fuelled by continued success in domestic markets coupled with strong progress in export sales, most notably from Europe, Canada and the USA.
The brand also expanded its offer in 2018 with the addition of three new products to the portfolio, Chocolate Honeycomb and Coconut Ice which the company launched at the Royal Highland Show, and more recently seasonal Brandy Cream fudge in a festive box, in time for Christmas.
Commenting on the success, managing director Blair Paterson said: "This has been another great year for Mrs Tilly's, not only have we continued to grow sales and open new markets – but we have also invested further in our operational capabilities, as we position the company for the next stages of our growth strategy.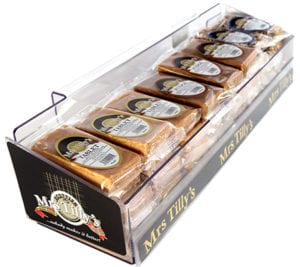 "Domestic sales have been strong across all channels and we were also delighted to be named Scotland Food and Drink Export Business of the Year – in recognition for our approach to international development and the successes we are seeing in a number of new countries.
"Over the course of this year we have re-aligned our core range, both in terms of new flavours and vibrant new pack designs – however we also wanted to introduce some new confectionery options to the marketplace and all of these new lines are already performing extremely well."
Looking to the future, Paterson said he plans to expand the Mrs Tilly's range further through additional focus on innovation and NPD.
"Our core range has of course been pivotal to our success and while it will always be at the heart of the brand, our challenge is to ensure that we shape our range effectively to meet the needs of today's consumer, striking the balance between that little bit of indulgence that we all enjoy, together with developing products that are relevant to current trends in shopping behaviour."