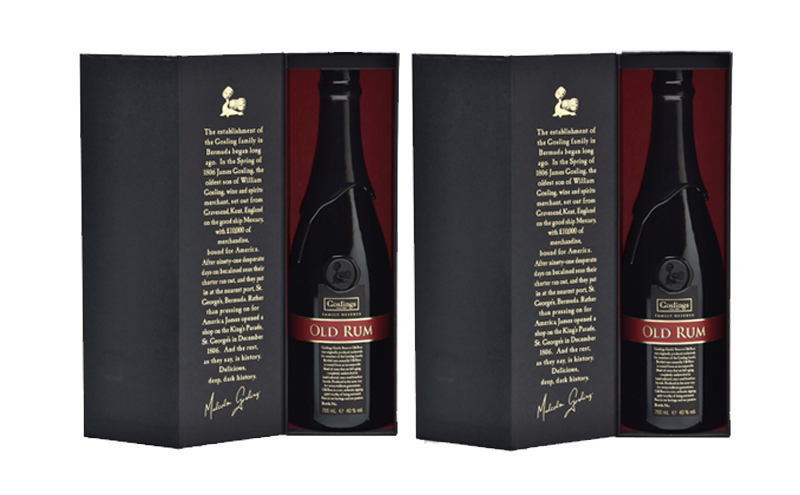 RUM brand Goslings has released new packaging for its Family Reserve Old Rum that it hopes will be perfect for Christmas gifting.
The bottle now has a richer-looking black label, complemented by the signature of Malcom Gosling — a seventh generation member of the firm's founding family.
It also comes nestled inside a black box that the brand said will "enhance any shelf," with the elegant packaging designed to draw attention to the rich history of the rum.

After first arriving in Bermunda in 1806, English spirits merchant James Gosling created his distinctive Black Seal rum in 1863 — and it is still blended on the island today.