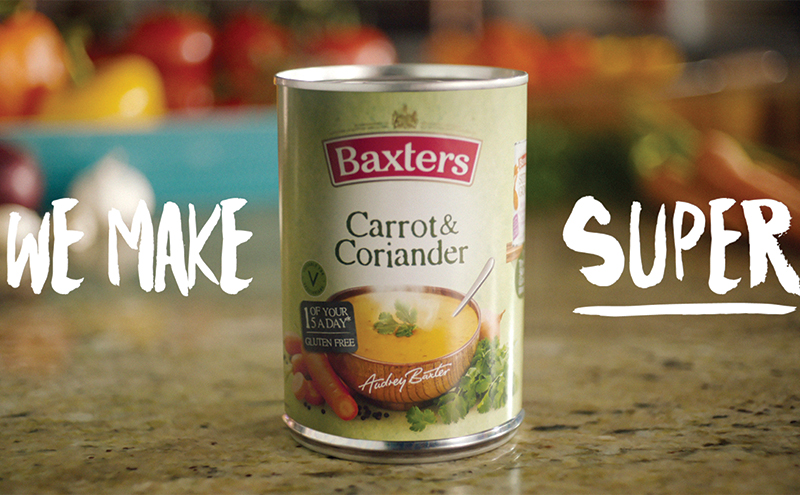 SCOTTISH food group Baxters has returned to TV screens for the first time in six years with a significant advertising campaign.
The 'We Make Super' campaign includes a 30 second TV ad showing the skill used in creating Baxters soup, and is expected to reach over 34m consumers.

As well as the advert — which is set to run until February — Baxters is also sponsoring Sky channels CBS Action and CBS Reality until next March in order to reach as many people as possible.
The campaign is being supported by social media advertising targeted at younger consumers.