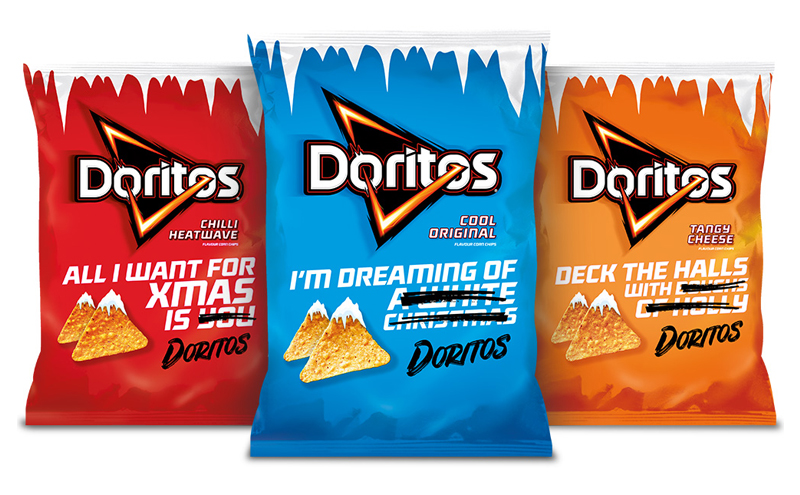 SNACK brand Doritos has got into the Crispmas spirit with the launch of limited edition festive designs across its range of sharing packs.
Parent-firm Pepsico has added snow capped packaging to its Tangy Cheese, Cool Original and Chilli Heatwave varieties in 150g and 180g packs.
The packaging also puts a bit of a twist on traditional Christmas carol slogans, featuring taglines like 'I'm dreaming of Doritos' and 'Deck the halls with Doritos.'
Pepsico has also launched a new 300g 'big bag' format Doritos pack in time for the festive season.
Ceri Bustin, Doritos marketing assistant, said: "In recent years we have seen sales of sharing packs double over the Christmas period and we anticipate that our seasonal packs will really catch the eye of customers as they seek out snacks to enjoy together this Christmas, with the 300g big bag being a great option for larger groups."