Ferrero eyes festive Thorntons growth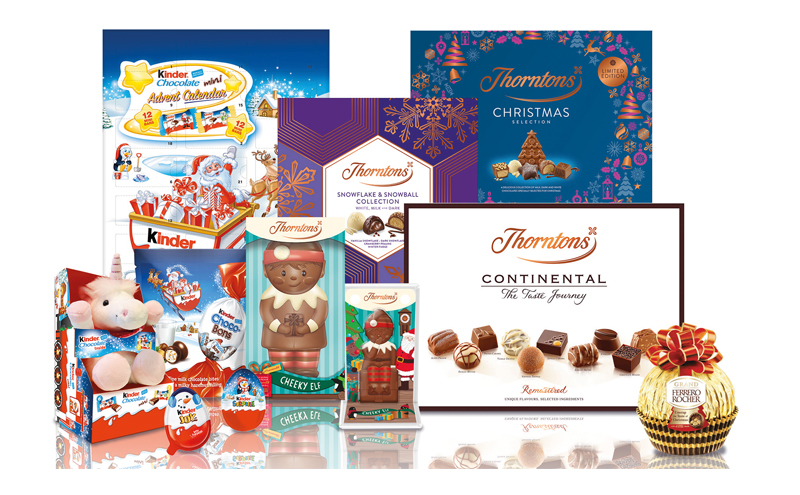 AFTER enjoying double digit growth during Christmas 2017, Ferrero is gearing up for what it hopes will be another smashing December for its Thorntons brand.
Last year, Thorntons enjoyed value growth of 12% on the previous festive period, a performance that bolstered Ferrero's overall performance, and the confectionery giant is giving the brand another major push in 2018.
Christmas activity for Thorntons in 2018 includes a £2.4m 'Pass the Love On' marketing campaign, airing across TV, video on demand and social media. The campaign focuses on the brand's Continental range, which Ferrero said enjoyed 12.6% growth last festive season and has been the subject of a recent packaging revamp.
There has been no shortage of NPD either, with Ferrero introducing a new 200g Cheeky Elf chocolate figure to its novelties line up.

Ferrero's Thorntons Seasonal Collection Boxes range – which includes Snowflake and Snowball Collection, Marzipan Collection, and Star Collection – has been given a packaging makeover in time for the festive season.
Thorntons Star Collection also now includes four new chocolates: a milk salted fudge star, a dark chocolate truffle star, a milk roasted almond and hazelnut star, and a white gingerbread star.
Ferrero customer development director Levi Boorer reckons this flurry of activity will pay off over the festive season: "By investing in heavyweight media campaigns and NPD, we believe we can provide retailers with the perfect gift this Christmas in the form of fantastic sales."