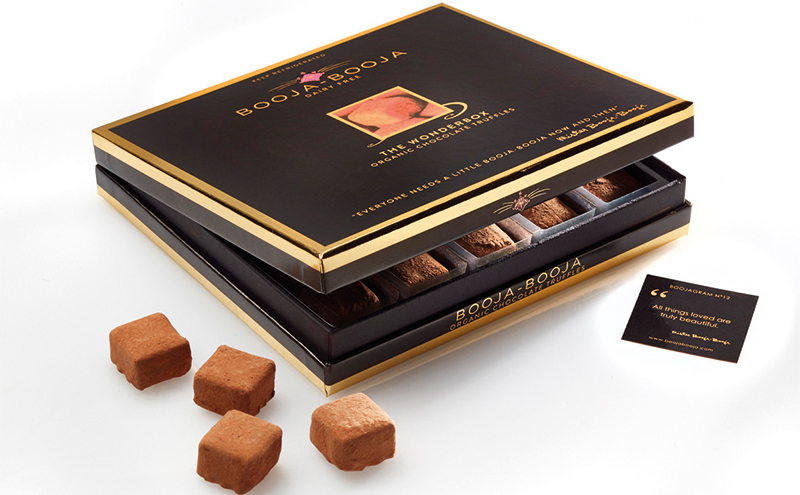 FOR those consumers looking for an indulgent gift for friends and family this Christmas, Norfolk-based Booja-Booja has a range that might just tick the boxes.
The chocolate and ice cream producer has created two chocolate truffle gifting packs for Christmas 2019: The Wonderbox, and Twelve Truffle Boxes.

Priced at £17.49 RRP and weighing in at 230g, The Wonderbox includes 20 chocolate truffles, while the £8.49, 138g Twelve Truffle Boxes range is available in four varieties each containing a mix of flavours.
All Booja-Booja products are suitable for vegans and vegetarians and are certified organic by The Soil Association.