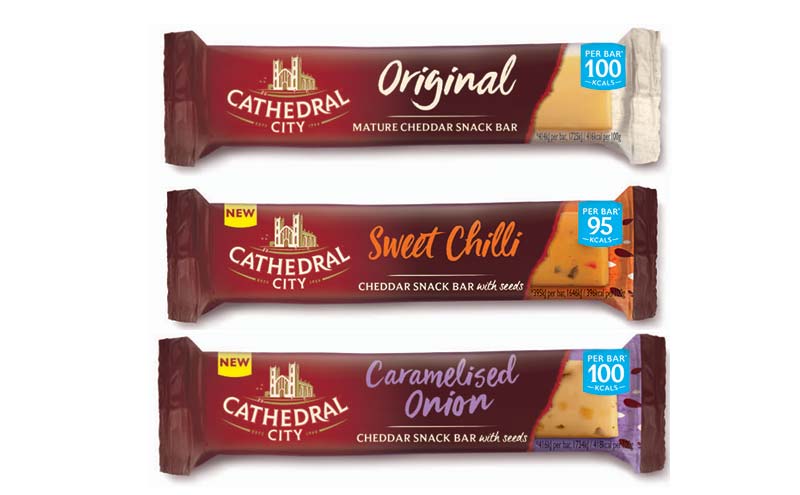 DAIRY Crest is encouraging shoppers to view cheese as an on-the-go snack by expanding its Cathedral City Adult Snack Bar range with two new flavours and an updated pack design.
The dairy brand has added both a Caramelised Onion and a Sweet Chilli Snack Bar, including toasted pumpkin seeds for added texture.
Mirroring the Original Mature Cheddar bar, the two new flavours have a revised weight of 24g, which offers consumers fewer than 100 calories per bar as well as plenty of protein.
This has been clearly highlighted to shoppers through a contemporary pack design which, the brand said, will increase stand out on shelf.

Anca Lazar, senior brand manager for Cathedral City Snacking said: "Snacking has reinvented itself in a big way over recent years and snacks today need to work harder and smarter than ever.
"Our research highlighted significant interest from consumers in an extended choice of flavours and textures within our Snack Bar range to bring variety and emotional interest."
The Snack Bars have an RRP of 60p for singles and £2 for a multipack of four.