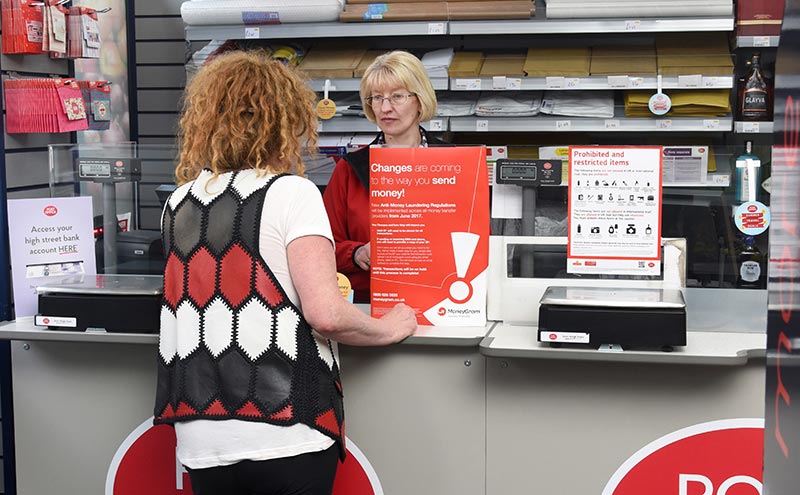 CONSUMERS who pay their bills via Payzone will now be able to do so at nearly 25,000 locations thanks to a successful acquisition by the Post Office.
The deal had been subject to an investigation by the Competition and Markets Authority (CMA), but after being given the green light by the regulator it has now been completed.
First launched in 1989, Payzone lets consumers pay their phone, energy, water and housing bills (among others), as well as providing card payment solutions for small businesses.
With over 500 million bill payment transactions made across the UK last year, the Post Office described the market as a strong growth opportunity and an important way to generate footfall.
It said it would welcome Payzone employees, retailers and suppliers into the Post Office Group – with no current plans to change the Payzone brand – and that it would integrate technology across Payzone outlets and Post Offices to let customers pay their bills at either location.

Debbie Smith, Post Office Retail chief executive said: "We're thrilled to welcome Payzone's bill payments network into the wider Post Office group.
"Bill payments are a vital service for customers, particularly for many vulnerable or elderly customers and people who don't have online access so rely on paying their bills over the counter."
"Through our combined reach of 25,000 bill payment outlets we are now in an even stronger position to compete for new and bigger bill payment contracts, helping to bring in more customers for Post Office branches and Payzone retailers alike."