In-depth investigation for supermarket merger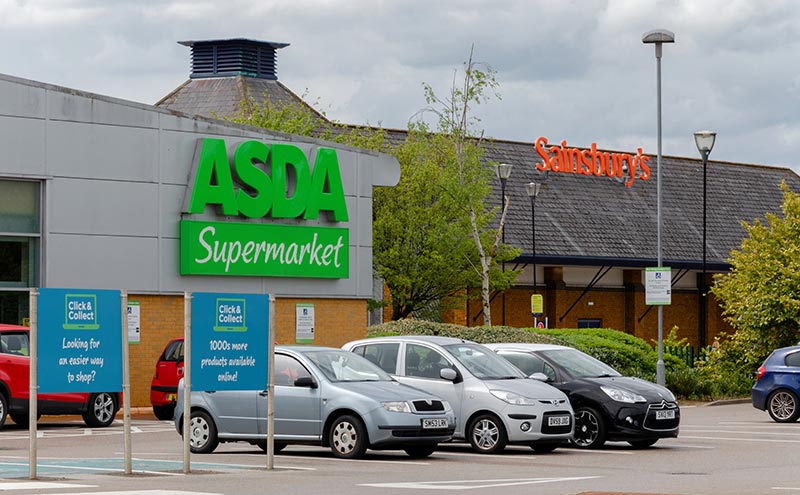 THE Competition and Markets Authority (CMA) has stepped up its investigation into the proposed merger of Asda and Sainsbury's, with hundreds of stores potentially on the chopping block should the merger go ahead.
The watchdog has launched an extensive "phase 2" examination of the deal, which will look at the grocery, petrol and online offer of both businesses; assessing how closely they compete with each other and their rivals.
Previously, the CMA has said it believed the merger could lead to a "substantial lessening of competition" in 463 local areas in the UK.
The CMA has said that it will construct a framework on which it can score geographical areas, as it seeks to assess whether or not the merger could provide incentives for the newly formed supermarket behemoth to worsen its competitive offer.
As part of the investigation, the CMA said it plans to assess the effect that German discounters Aldi and Lidl have had on the UK grocery market. The CMA said it will assess to what extent consumers are likely to treat the discounters as "close alternatives" to Sainsbury's and Asda.
Sainsbury's and Asda have claimed the merger will lead to efficiencies which would allow the merged business to lower prices on everyday items by 10% – however the CMA noted that "it is not uncommon for merger firms to make efficiency claims."
In a joint letter to the CMA, J Sainsbury chief executive Mike Coupe and Asda Group president and chief executive Roger Burnley said that in the ten years since the onset of the global financial crisis, changes to lifestyles, attitudes, and demographics, mean consumers "want better value and greater convenience and frequent shopping has become the new norm." The pair claim that the merger of Asda and Sainsbury's would help to meet this demand.

They said: "Our merger will unlock significant cost savings which would not otherwise be available, a large proportion of which will be passed directly to customers through lower prices.
"This would not only make us more competitive on price; it would also enable us to invest to enhance the value, quality, range, service and convenience for our customers.
"We need to make these investments to keep pace with the transformative changes in the UK grocery market over the last decade and in the years to come."
Commenting on the launch of the phase two investigation, Stuart McIntosh, chair of the independent inquiry group carrying out the investigation at the CMA said: "Millions of people shop at Asda and Sainsbury's every week, so it is essential we carry out a thorough investigation into their proposed merger.
"Our job is to find out whether the merger will result in people paying more or being faced with less choice or a poorer quality shopping experience."
• The CMA expects to issue its provisional findings from its phase two deadline before the statutory deadline for its final decision on 5 March 2019.