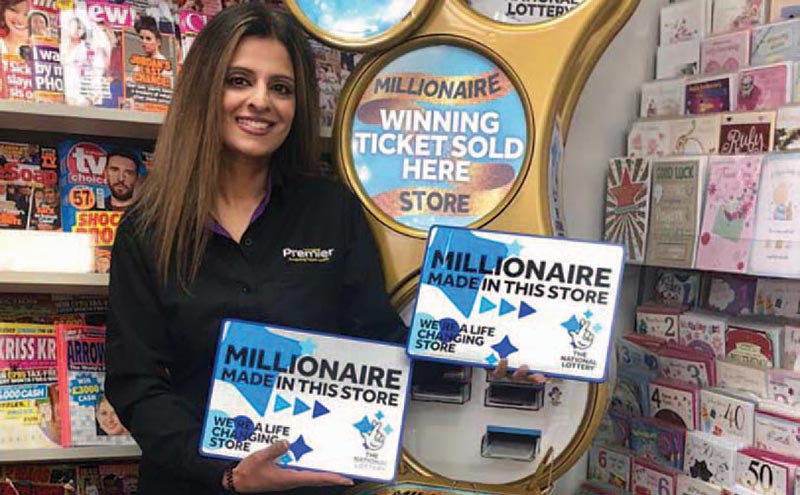 A PREMIER retailer in Fife is celebrating after selling a second lucky customer a jackpot-winning lottery ticket in the space of two years.
Asif and Abada Akhtar of Smeaton Stores in Kirkcaldy found out they sold a winner sometime in the last six months, with the lucky customer choosing to remain anonymous after receiving a multi-million pound prize.
The jackpot win comes just two years after the store owners sold another winning ticket to a regular customer who lived across the road.
Abada said: "She came in as soon as we opened in the morning, and said to my husband 'will you do me a favour and check the ticket? I think I've won something.' She got £4.5m."
In a cinematic twist of fate, the winner had been playing the lottery for only the second time after finding a 'lucky' pound coin and joking she would use it to win the jackpot.
Despite it being incredibly rare to get two winners, Abada said she doesn't see why they can't get a third.