Shopper First Programme hits the mark, says Costcutter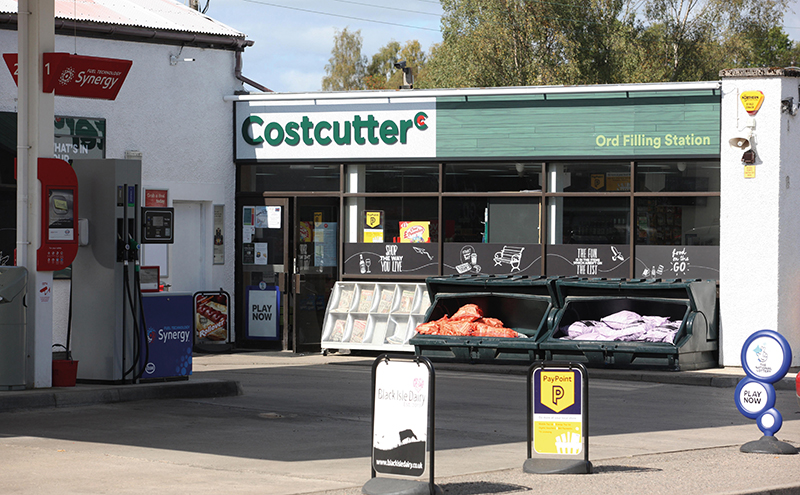 COSTCUTTER has been hailing the successful roll-out of its Shopper First Programme, which the firm reckons can offer forecourt retailers a real advantage.
Launched last year, the Shopper First Programme offers retailers access to local shopper insights and a brand programme which the symbol said has lead to "significant sales growth" for sites currently using it.
Sean Russell, director of marketing at Costcutter Supermarkets Group said: "The rollout of the Shopper First Programme is gathering pace with dozens of stores now being transformed with the new Costcutter brand.
"Our shopper personal dashboards are providing valuable insights to help retailers make the right investments to meet local shopper demand.
While Costcutter continues to have a sizeable presence on the high street, Russell highlighted the importance of forecourts to the symbol.
"Forecourt retailing is an important part of our business and we have forecourt specialists who work with retailers, developing their stores to meet the varying needs of the diverse forecourt customer base.
"All our retailers benefit from expert advice and support and pioneering technology systems to help them run their business more efficiently and effectively," he said.
Through the Shopper First Programme, Russell said Costcutter staff have been working with Scottish retailers to help them make the most of the symbol's offer.
"Our business development teams in Scotland work with all our retailers to provide category management support," he said.

Understanding the local audience and shopper mentality is key to retailers getting their offer right.
"We also offer a complete range of category advice packs providing retailers with merchandising and market insights that help drive customer value in stores.
"Each pack contains the full core range list for each category, blockograms for varying store sizes and formats, market insights and tips for driving sales.
"In addition, our planograms work hand-in-hand with our category advice packs to help our retailers determine the right range for their stores."
The Costcutter marketing director added that the symbol recently engaged in its most comprehensive shopper study ever, allowing the symbol to provide advice tailored to a forecourt's location.
"Understanding the local audience and shopper mentality is key to retailers getting their offer right," he said.
"The Shopper First Programme has seen us drill down to an individual store level and provide detailed shopper insights, specific to that store's catchment area, for each and every one of our stores.
"These shopper dashboards show our retailers how the shopping behaviour of their local communities fits into the way they live their lives."