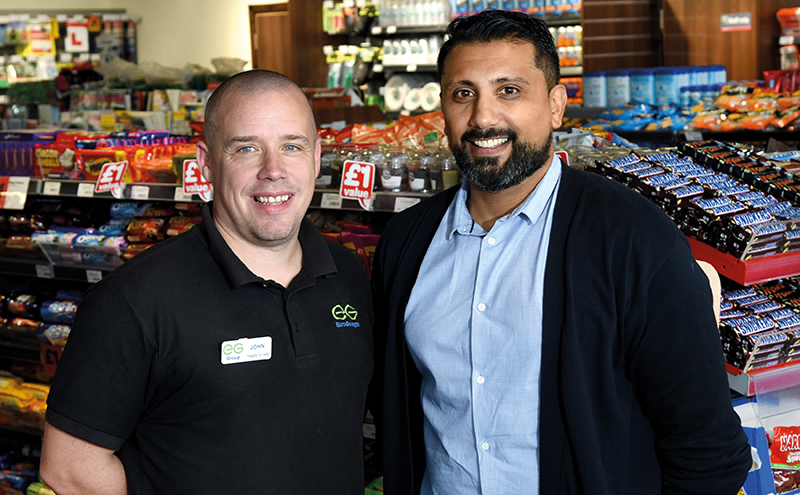 Winner details
Staff: 12
Pumps: 16
Open since 2015, Spar Lomondgate was Euro Garages' first purpose-built forecourt in Scotland.
Area manager Imran Ali has a background in forecourt retailing, having started with ExxonMobil before joining Euro Garages to open their store in Milton. He worked as the site manager at Lomondgate for about two years, before moving to the area manager position.
Assistant manager John McFettridge was a manager in McDonald's for 12 years, and after being impressed by the opportunities in Euro Garages decided to join the store. He started as a cashier and quickly worked his way up through the ranks.
Located off the Lomondgate roundabout on the A82 in Dumbarton, the store is only a five mile drive to Loch Lomond and benefits from tourism footfall.
FORECOURT retailers have really stepped up their game in recent years, progress that has become increasingly evident to Scottish Grocer Awards judges as they traverse Scotland on the hunt for the best in the business.
You need to run a pretty tight ship to pick up the Scottish Grocer Forecourt Retailer of the Year prize, so winning twice should really turn heads – and that's just what Spar Euro Garages Lomondgate has done.
It is a credit to the dedication of staff at the forecourt that, rather than sitting back and relaxing, they continued to innovate and push the business forward.
Spar Euro Garages Lomondgate is undeniably striking – with a state of the art, extensive floor area, including a Starbucks self-service coffee machine, as well as custom-built Greggs and Subway franchises.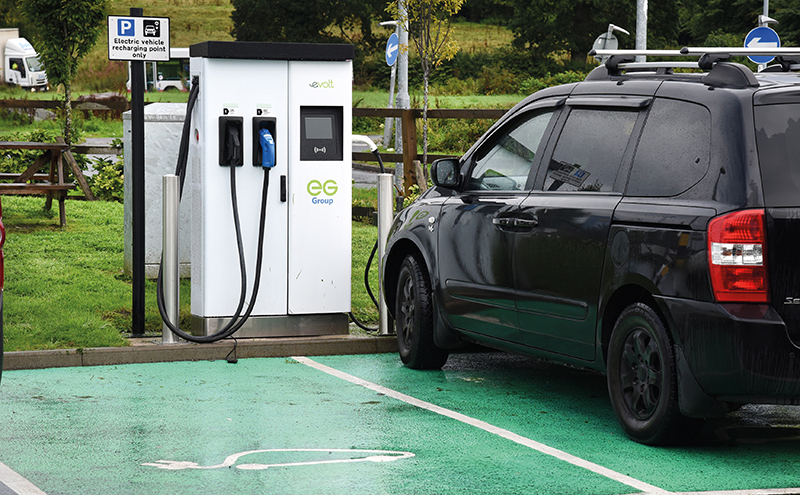 The franchise offer undoubtedly generates footfall for the site, but the team at Lomondgate is not content to rely solely on household names. Instead, the store has opted to further court motorists by introducing two free-to-use electric car charging points in the hopes of pulling in more new customers.
To some, launching free charging points in a fuel garage would seem counter-productive, but for area manager Imran Ali, the plan was for consumers to use the chargers and then spend money in the store. It's a plan that seems to be coming to fruition.
"Uptake has been good," he said, "It's nowhere near the use of fuel pumps, but it is pretty constant. At least a couple of times a day it's been used."
Imran reckons Spar Lomondgate is the only forecourt in its local area with charging points, and he hopes the site can establish itself as a pioneer of new technology.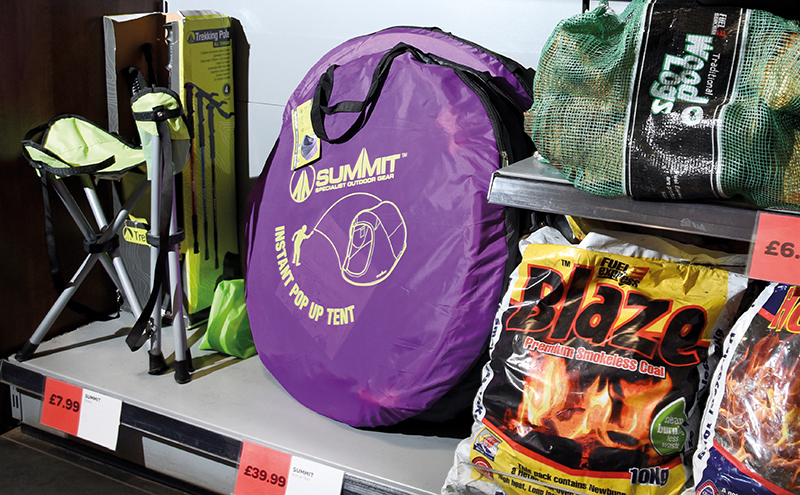 "It's the way forward, that's what the future is going to be, so we need to be accommodating for the people who have electric cars."
Although a shift away from fossil fuels should see electric cars eventually taking revenue from traditional fuel sales, Imran isn't too worried. Today, the forecourt already pulls in plenty of revenue from non-fuel products, and he said that footfall-wise it is a "pretty even mix" between fuel and retail customers.
Despite having Greggs and Subway within the same store, Spar's food-to-go meal deal has been performing well at the forecourt, and Imran reckons its success is driven by value – with pricing at £3.50 for a sandwich, drink and snack.
With a housing development on their doorstep, a large Aggreko plant nearby, and a prime position on the tourist route to Balloch, Spar Lomondgate gets a variety of customers who aren't just looking for fuel. Since Scottish Grocer last visited the forecourt in 2017, a brand-new high school has opened less than a mile away from the store, which hasn't been the worst thing for lunchtime trade.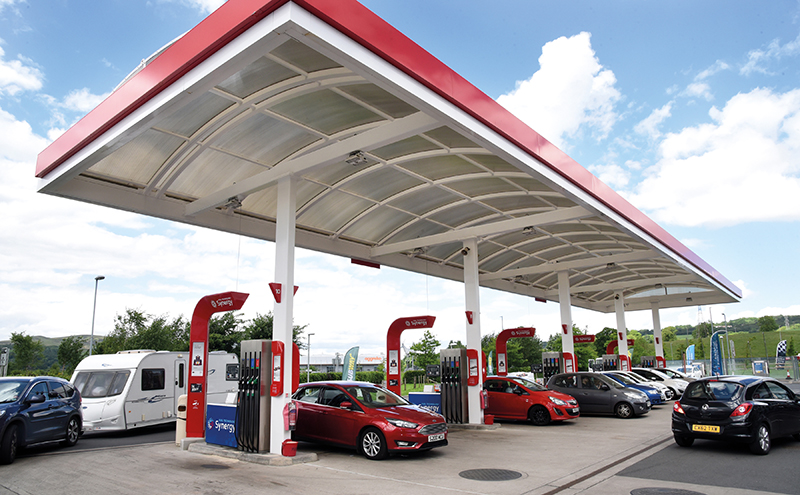 Despite the diverse offer at Spar Lomondgate, Imran and forecourt assistant manager John McFettridge insist they are still fundamentally a forecourt, and aren't trying to compete with nearby supermarkets.
John said: "If you are needing a weekly shop you aren't really going to go to a garage to do it." But "then again," he admitted, "you would be surprised at how much some people do buy- they basically do their shopping here."
While local customers are evidently important, the team at Spar Lomondgate also make an effort to cater to the needs of passing tourists and commuters to fully maximise their sales.
Imran said: "We've tailored the products for the market. We've got a wee Scottish section for tourists, a local section for people who stay nearby, with McGhee's Rolls to make it seem like a local shop, and items for people who are travelling.
"In the summer we also do camping gear – we've got tents, barbecues, and all the things you would associate with camping. We like to change that section, so maybe next month we will get rid of the camping stuff and put in something else, with Christmas and Halloween coming up.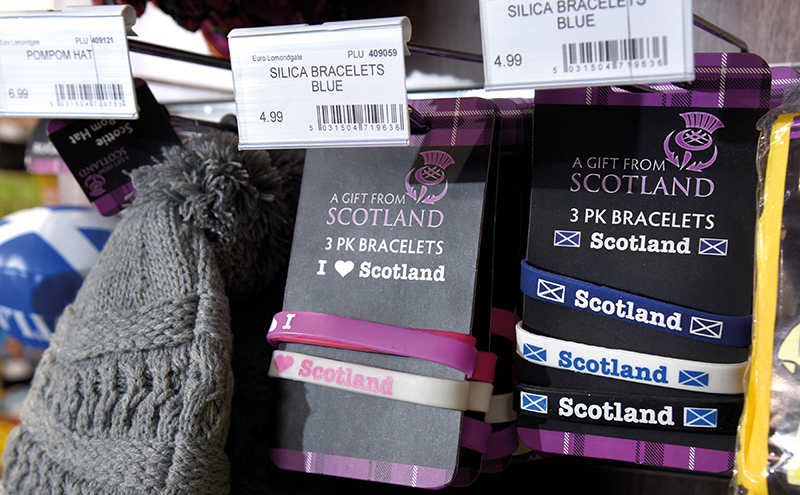 "Everything available for everybody that comes in, that's what we want."
The varied mix of customers means that rather than having a peak time, business is pretty constant at Spar Lomondgate- even with the store being open 24 hours.
"I wouldn't say that it's a case of a 'peak time' and then it dies down," John said, "It's a really busy garage. Even at night you can have people queued out of the door. You get at least one lorry driver every twenty minutes or so during the night shift. It is constant."
All that traffic undoubtedly keeps staff busy and tills ringing, but with forecourts already posing a high theft risk, does being open 24 hours cause security concerns for Spar Lomondgate?
"No, we are fortunate that we don't have problems," said Imran. "Because we have the local police station down the road and we get a lot of police in during the night, people know that and probably don't chance it."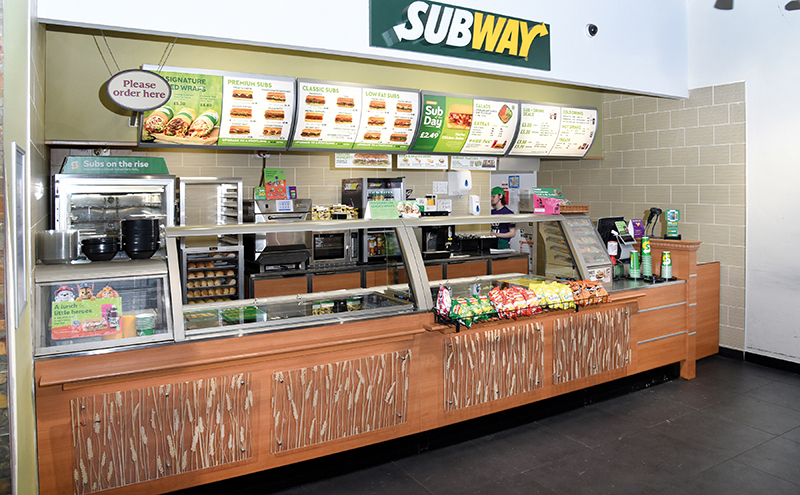 Drive-offs can be another area of concern for forecourt retailers, but for Spar Lomondgate the majority are down to genuine mistakes. John said about 90% off drive-offs are simple errors, and in a lot of cases it's the in-store Greggs and Subway that can be the cause of distraction.
"Customers will go for a sandwich, forget that they bought fuel, and then get back in their car and drive off," said John.
But with the store able to trace drivers through CCTV, he said that customers who make honest mistakes will always come back and pay.
To help reduce honest mistakes, while also improving convenience for customers, Spar Lomondgate turned to new technology. The forecourt has introduced a new Esso app that allows drivers to pay for fuel with their phone.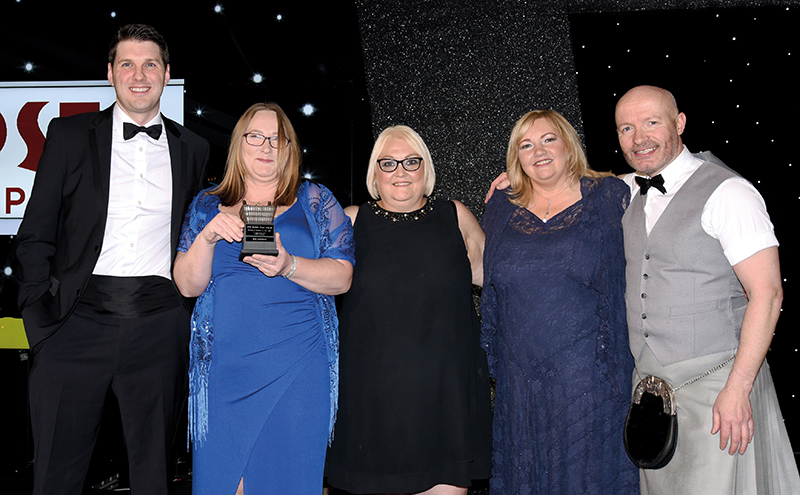 John said: "It's not like a contactless card but it's similar. You need to download the app, use your Paypal or Apple Pay to create an Esso account and then just scan your phone and drive away.
"You can't be on your phone in the forecourt, so they have to do it inside the car, but we have had at least one transaction every day with it."
Given the team's embracing of new technology and innovation, there is little chance of things standing still at Spar Lomondgate according to Imran.
"There is always room for improvement and we just want to keep getting better at what we do," he said.