Ferrero festive favourites back for 2018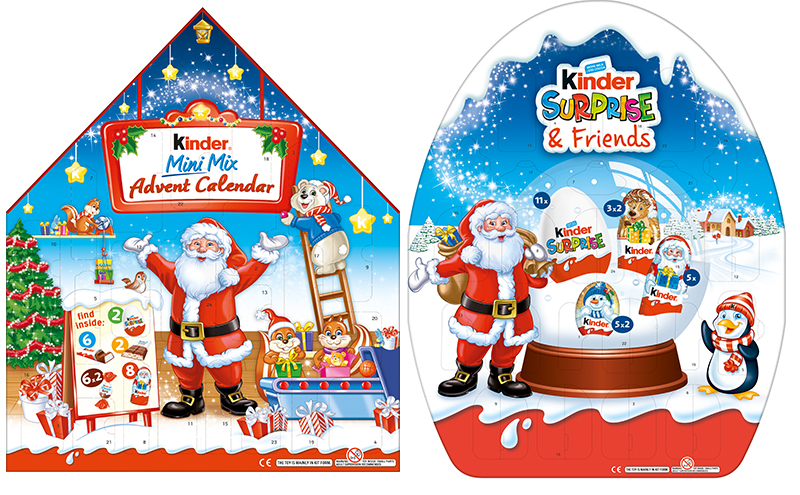 FOR kids across Scotland it wouldn't be Christmas without advent calendars and confectionery giant Ferrero reckons the category is well positioned to perform, after enjoying great growth in 2017.
Ferrero, the firm behind Thorntons and Kinder, has singled out advent calendars as the fastest growing sector at Christmas 2017, with sales up 28% year on year.
Last Christmas saw Kinder enter the UK advent calendar market for the first time, contributing £2.2m in value sales to the category according to Nielsen figures.
Premium advent calendars also spell opportunity for retailers according to Ferrero. The firm highlighted Nielsen Scantrack figures which show this category enjoyed 48% growth in 2017 compared with the same period the previous year.

Levi Boorer, customer development director at Ferrero said: "Confectionery is one of the few categories where shoppers are willing to spend money on products they love, especially at key seasonal trading spikes such as Christmas and spring.
"By investing in heavyweight media campaigns and NPD, we believe we can provide retailers with the perfect gift this Christmas in the form of fantastic sales.
"We are really proud of our brands' scale, and we're committed to developing an all year round range that also caters for the explosion of special occasions during the festive season."