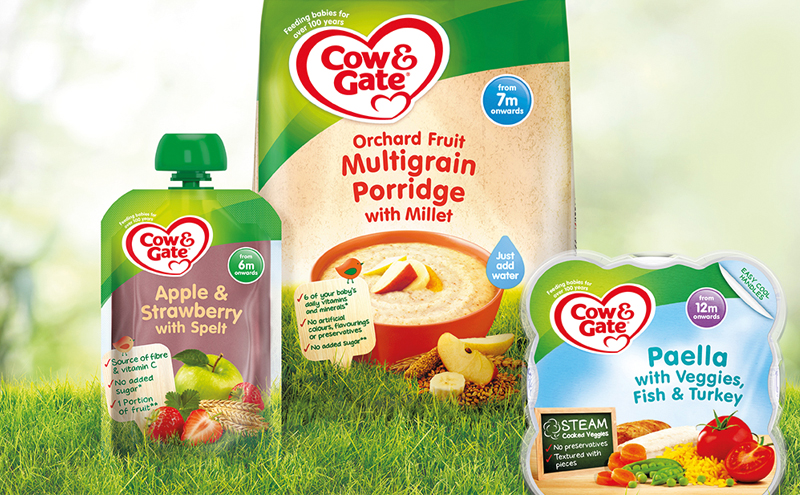 COW & Gate Food has a new look following a redesign across its baby food portfolio, with the goal of modernising the brand's look without losing on-shelf product recognition.
The project involved harmonising 47 SKUs across cereals, fruit pouches, dairy pots, rice cakes, breadsticks and steam trays to create a consistent range that is easy to navigate on-shelf.
To clearly differentiate flavours within ranges, ingredient-led colours were created for each product.

The new packs also prominently feature key ingredients through pictures which place them in natural settings such as in grass or on wooden boards.
Thom Newton, CEO and managing partner at Conran Design Group, the firm behind the new look packs, said: "We put a dedicated packaging team together to deliver this fast-turnaround project which saw the artwork delivered in three months from the briefing. The work included an 80-shot photoshoot and consumer research."