Expanding teacakes – i
t's all go at Tunnock's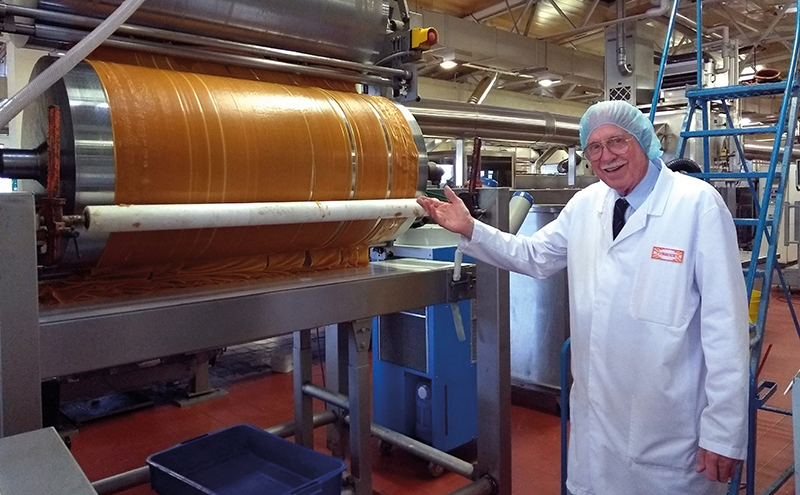 WHEN Scottish travellers go abroad there are a few home comforts that often come along, but one thing they don't need to pack is Tunnock's.
The confectionery staple of homes across the country can now be found just about anywhere on the globe and booming demand at home and internationally has lead the family run business to expand its production capacity.
Keeping up with demand at Tunnock's is somewhat breathtaking stuff. When things get really busy from September to December, the day shift can wrap 1050 teacakes a minute, reducing down to a mere 350 a minute at night.
And a three-story extension at Tunnock's Uddingston factory has just been completed boosting capacity by an extra 10%, future proofing the business as it continues to grow more than a century since it first began.
Founded in 1890 by Thomas Tunnock, today the business is run by grandson Boyd, inventor of the Tunnock's Teacake, an 85 year old confectionery boss who is still very much hands on.
When he's not racing yachts with what free time he allots himself, Boyd spends his days at Tunnock's HQ where he continues to be a well-kent face on the factory floor.
Scottish Grocer recently joined Boyd at the Tunnock's factory where he provided a tour of the site with production in its new extension up and running.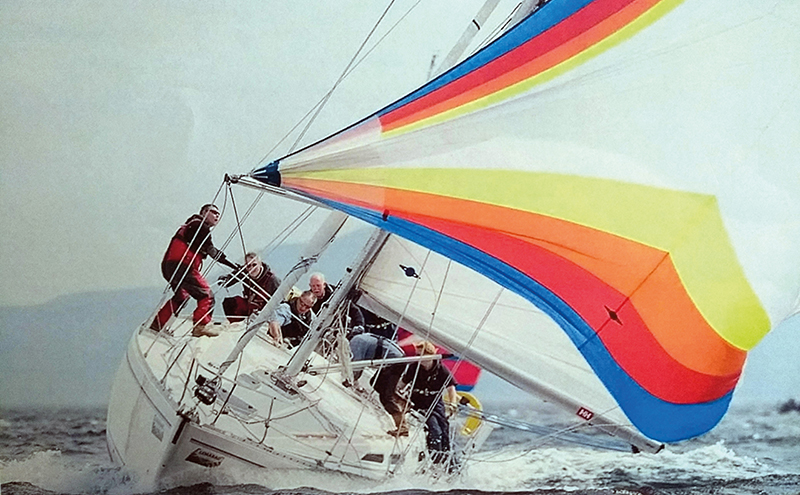 What an extension it is, housing new top of the line machinery which will be used to craft some of Scotland's favourite treats. One major addition to the site is a new wrapping line, which Boyd noted has markedly increased the speed at which the firm can wrap its wares.
"We've got another high speed wrapping line. At the moment we've got two newer lines running, one there for seven years and the other has been there for five years and this is a brand new one again. I've got three lines that go at 600 Caramel Wafers a minute and one at 500 a minute," he said.
Boyd's decision to install a new wrapping line is one driven by necessity, as sales continue to enjoy solid growth both in the domestic market and abroad.
When Scottish Grocer paid Tunnock's a visit, in addition to the thousands of Teacakes and Caramel Wafers and Caramel Logs that were doubtless bound for Scottish shopping bags, packs were also finding their way into boxes marked up for shipment to Morocco.
Despite the global reach of the firm, Boyd has managed to retain something of a family feel to the business. As he makes his trips around the factory floor, there doesn't appear to be a member of the 500 plus staff that Boyd doesn't know by name.
One staff member, Ryan McGill, shares something in common with Boyd; he's a third generation Tunnock's worker too.
Ryan, who has worked at the firm for 15 years, follows in the footsteps of his father and his grandfather, and he's managed to pick up some skills along the way.
"I came in here from school," said Ryan.
"The way I look at it myself, I came in here and I like it. I came in with very few qualifications and now I've got a forklift licence, I've got an HGV licence and I can work with the computer."
Consistency at Tunnock's isn't just something found among payroll surnames either.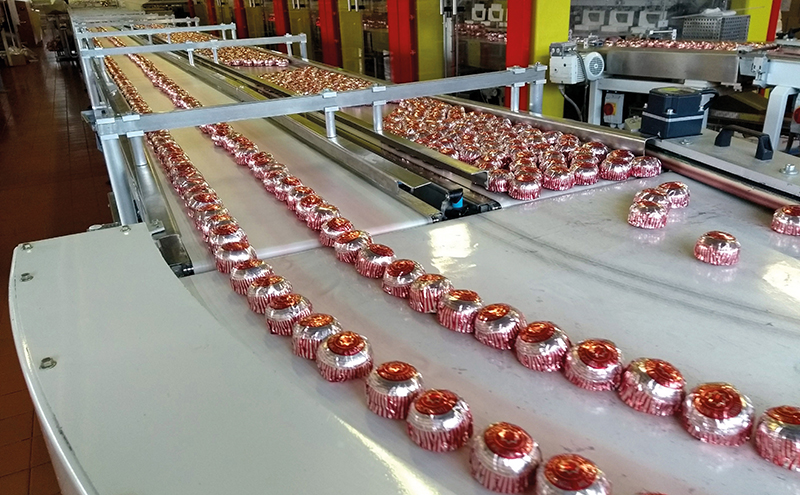 While reformulation has become something of a trend in FMCG in recent years, Boyd doesn't seem to have any intentions of making any radical changes to his hit confectionery.
"The caramel recipe hasn't changed in years," he said.
"You just keep it right because you daren't change anything. If you do people will say 'that doesn't taste the same'."
Boyd isn't shy of showing appreciation for his customers, not just on the consumer end, but on the retail side too. While it would be impossible for the Tunnock's boss to visit every store in the country that sells his products, the ones that do usually know about it by the time he has left the shop.
"I'll go into any shop anywhere in Britain, look around the store and see if they're selling caramel wafers or teacakes.
"I'll tend to buy one or the other, I'll go along and put up £20 and say 'keep the change', and tell them it's because I sell these and they're promoting them.
"It's lovely when people appreciate what you're selling," he said.