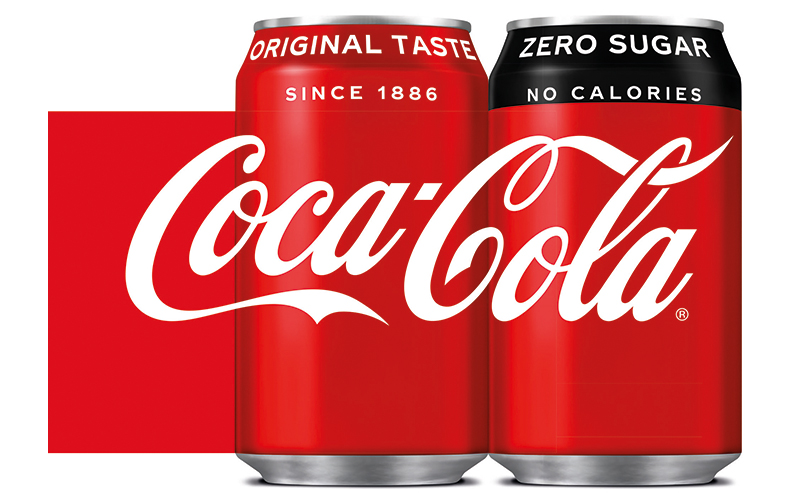 COCA-COLA has a new look across its original recipe and zero sugar range following a packaging redesign aimed at driving sales of the calorie free version.
Bottles and cans of both variants will feature the iconic Coca-Cola red, but the zero sugar variant will have a black band across the top while the original recipe will be fully red.
The bottles will also feature coloured caps, designed to help consumers clearly differentiate between the original recipe and no sugar.
Coca-Cola European Partner's decision to revamp its packaging comes as part of a wider commercial strategy to drive sales of the brand's no sugar drinks, with 58% of Coca-Cola currently sold in UK retail being no sugar.
A £5m marketing campaign will communicate the changes to consumers through TV advertising themed around 'One Way or Another', promoting the idea that consumers can enjoy the taste of Coca-Cola with or without sugar.
All Coca-Cola packaging will continue to be 100% recyclable and the company has committed to increasing the recycled plastic in all of its bottles to 50% by 2020.