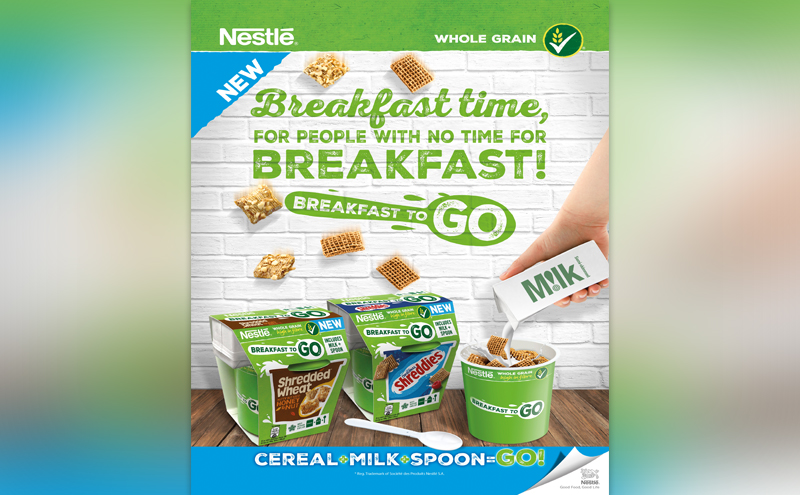 MORNINGS are often a rush for busy consumers, and breakfast can be hard to find the time for.
With this in mind, Nestle has launched a new Breakfast to Go range, which it claims is the first packaged cereal and milk solution in the UK.
The packs come in a choice of two flavours, Shreddies or Shredded Wheat Honey & Nut. Each pack contains a 45g pot of cereal with its own spoon and a 189ml carton of UHT milk and are priced at an RRP of £1.99.
The range is designed to meet the rising trend towards out-of-home breakfasts, with almost a quarter (24%) of those in Britain aged 25-34 now eating breakfast at work or on the go.
While Nestle figures show cereal is eaten at half of in-home breakfast occasions, it is only consumed 5% of the time out of home. Nestle hopes that its new on-the-go range can address this gap.
Gharry Eccles, vice president for UK and Australia at Nestle Cereals, said: "The Breakfast to Go products have everything you need to enjoy a bowl of one of your favourite cereals, anywhere, anytime."