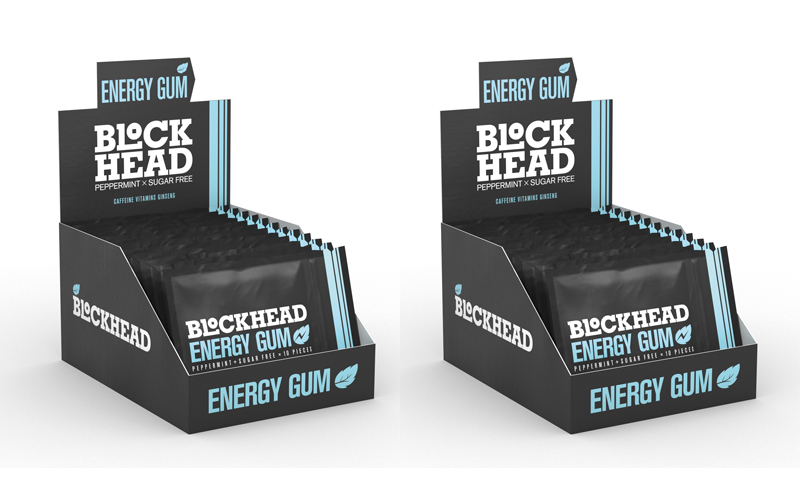 WITH the energy category growing in popularity, a new gum brand has launched two products to try and capitalise on the success: Blockhead Energy Gum and Blockhead Vitamin Gum.
Blockhead's main active ingredient is caffeine, with B vitamins and Panax Ginseng also added in a bid to enhance physical and mental well-being.

Both gums are available 10-piece and 5-piece packs.