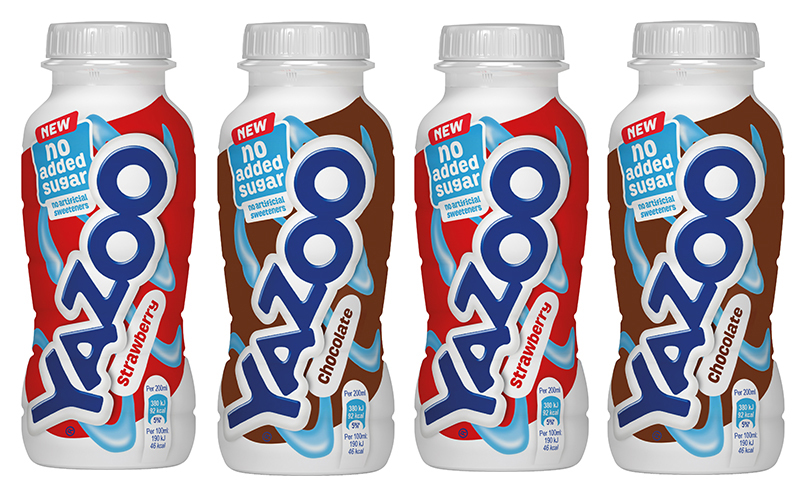 THE sugar tax may have affected many popular brands in the chiller, but milk based drinks have escaped the levy unscathed.
An exemption from the tax for drinks with a milk content of 75% or more has left milk based brands looking good for lunchtime deals.
Wayne Thomson, customer marketing manager at Friesland Campina UK, the firm behind Yazoo, reckons the brand is well positioned to tap into lunch demand and – following the release of a no added sugar range – should appeal to parents as well as kids.
"Children's lunchboxes are evolving and parents are becoming more aware than ever before of what their children are eating," said Thomson.

"Parents are telling us that it can be a struggle to get children to drink milk, and Yazoo no added sugar is a great way from them to get the goodness of milk – including protein and calcium – into their children's diets.
"Sugar is a concern that affects all food and drinks manufacturers. It's absolutely right that flavoured milk brands should have a reduced or no added sugar variant within their range to offer consumers the choice.
"Our on-the-go formats are often located in the chiller and are a great addition to adult lunches. Some retailers have started to include Yazoo's 400ml bottles in their meal deals which offers customers an alternative choice when hunger hits."