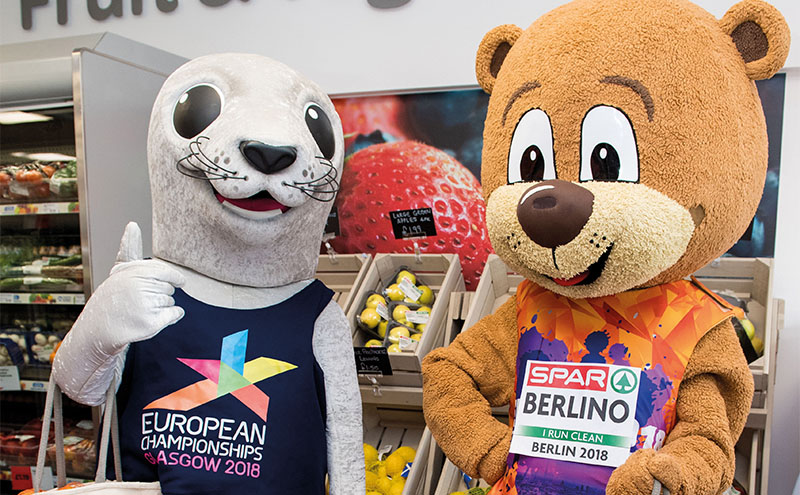 WHEN the European Championships kick off in Glasgow this month, Spar will be right there in the heat of the action as an official partner of the games.
The retail chain is a sponsor for both Glasgow 2018 and its sister games in Berlin, with the hope of building on its promotion of health and wellness.

Glasgow will host sports including aquatics, cycling, rowing and gymnastics.
The mascots of both games – Bonnie the Seal and Berlino the Bear – met up in a Spar in Glasgow's East End to celebrate the sponsorship deal. The pair had previously met in June when Bonnie made a trip to Berlin.