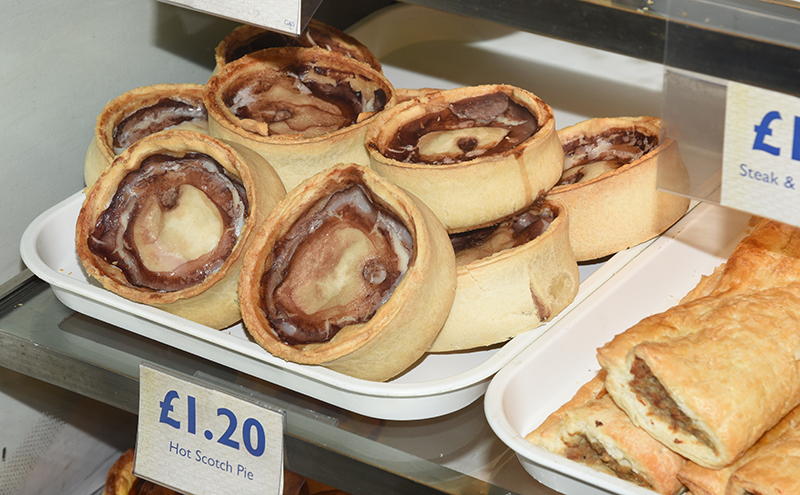 SCOTTISH family-owned baker Thomas Auld & Sons Ltd has placed its retail business into liquidation as part of a turnaround plan for the group.
All 26 Aulds stores across Scotland will continue to trade for now and bakery products from Aulds will still be supplied to Scotmid stores as well as independent convenience customers.
Liquidators Paul Dounis and Steve Ross of RSM Restructuring Advisory LLP are currently assessing the position of the business, with a view to selling all or some of the stores as a going concern. They are expected to consult with around 180 of Aulds' retail employees.
The move to appoint liquidators is said to form part of a group turnaround plan for Aulds as the business elects to focus on its production and wholesale operations. Aulds previously reported a loss of £430,000 for the year to 1 April 2017, despite a year-on-year turnover increase of £200,000 which saw the firm pull in £15.4m for the period.
Alan Marr, managing director and fourth-generation descendent of company founder Thomas Auld, said liquidating the retail arm is the only way to protect the wholesale and production side of the business, which employs 200 staff.
Marr said: "We have invested considerable time and effort over a period of several months looking at alternative courses of action which would allow us to avoid the voluntary insolvency of our retail business. Unfortunately, the losses in our retail business are such that the rest of the group is no longer able to sustain it.
"We sincerely regret that a significant number of our colleagues will be affected by these circumstances. And we'll be working closely with local job centres and other services to help people into new jobs if necessary.
"The Aulds brand is one of the last large independent retail bakers in Scotland and we passionately believe in our products and are absolutely committed to a successful future for this business. The other parts of our business will continue to operate and people who enjoy our products will still be able to buy them from their usual Scotmid and other local convenience stores."
Restructuring advisor Paul Dounis said: "Despite exploring possible options to rescue the business, the management team has taken the difficult decision to place the retail arm of the group into liquidation. The ongoing pressure facing the high street has been well documented with high profile names entering distressed situations; and unfortunately, this difficult trading environment has led to another blow for the high street."
• Scottish high street institution Aulds was founded in 1900 by Thomas Auld. The company was led for much of the 20th century by Auld's nephew Ian Marr who spent 65 years in the baking industry. Fourth generation descendent of Thomas Auld, Alan Marr was appointed managing director of the firm in 1991.