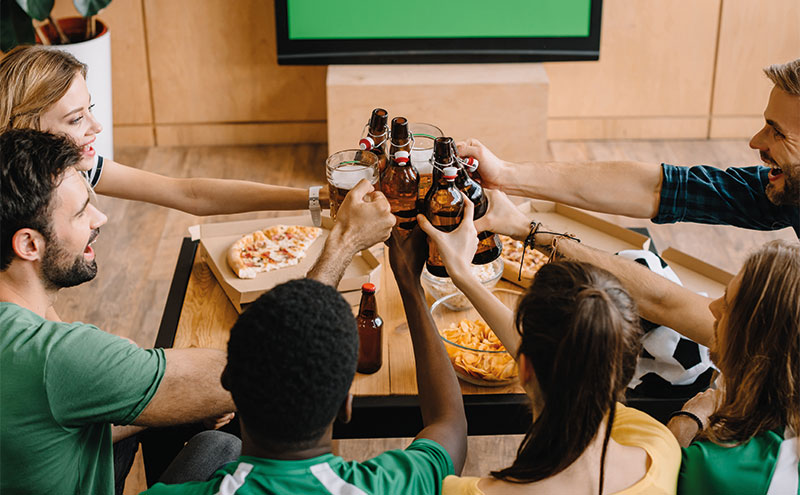 MORE good weather in June and July led to supermarket sales growing at their fastest rate this year, up by 3.6% for the twelve weeks until 15 July.
That's according to the latest figures from Kantar Worldpanel, which also found that sales were boosted significantly by the World Cup.
Fraser McKevitt, head of retail and consumer insight at Kantar Worldpanel said: "Football-frenzied customers visited supermarkets an extra 13 million times as they hurried to stock up on World Cup-viewing essentials, with alcohol in particular the stand-out winner.
"Christmas and Easter aside, the week that the England football team played both Colombia and Sweden saw more spent on alcohol than ever before – a colossal £287 million."
Kantar figures also showed that the warm weather, and consumers' desire to maximise the sunshine, encouraged them to shop more locally.
For the twelve week period, The Co-op experienced growth of 6.4%, its highest recorded in nearly seven years.

In what has become a familiar story in retail, discounters Aldi and Lidl performed particularly well, with growth of 10.9% and 9.7% respectively.
Nielsen figures for the same period revealed that ice cream sales grew by 28% in July thanks to the hot weather.
They also found that during the heatwave shoppers preferred to dine in rather than eat at restaurants, with fresh pizza (+14%), sushi (+14%) and prepared fruit salads (+10%) also experiencing strong growth.
Over the four weeks leading up to 14 July, Nielsen found that convenience stores saw a 7% growth in sales, as shoppers stopped in at their local shops for last minute top ups and BBQ foods.