Highland sites join Jet's network
FUEL brand Jet has expanded its presence in the Scottish forecourt market by teaming up with two rural forecourts.
Lochbroom Filling Station in Ullapool and Contin Filling Station in Contin, Strathpeffer have both joined the Jet network with supplier Highland Fuels scooping the contract to directly supply both sites.
Both sites are located by the A835 and are owned by independent dealer Alistair Fraser. The sites are both said to benefit from seasonal tourist traffic.
Under the new fuel supply agreement, Jet anticipates that fuel volumes at the Lochbroom forecourt will rise from 2.35 to 2.5mlpa while Contin's is expected to rise from 1.15 to 1.3mlpa.
In addition to its supply work under the Thames and Highland Fuels brands, Highland Fuels also owns 15 forecourts across Scotland, four of which are Jet branded.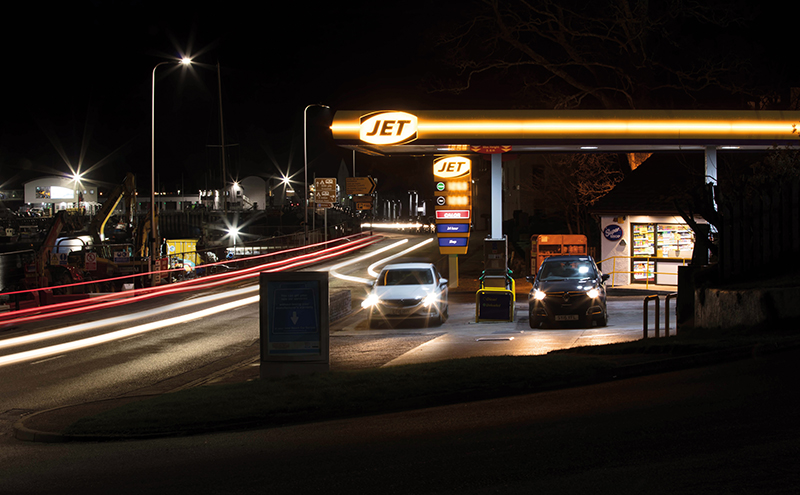 Paul Yates, Jet's retail accounts manager for Scotland commented on the new sites joining the network: "This is an exciting development for Jet in Scotland. Highland Fuels has a very strong presence in the region as a reputable supplier, so the agreement for them to offer the Jet brand to dealers under licence out of the Inverness terminal is a natural extension to their existing business.

"We are confident that Highland Fuels will be able to gain more Jet-branded sites out of the Inverness terminal under this new licensing agreement.
Pamela Maclean, sales director at Highland Fuels said: "We are delighted to continue to grow our portfolio of Jet-branded sites.
"Lochbroom and Contin are significant strategic wins for Highland Fuels and we look forward to working with Alistair.
"It is ideal to be able to offer Scottish dealers the perfect combination of a strong national brand along with our Highland services."