Figures reveal potential of snacks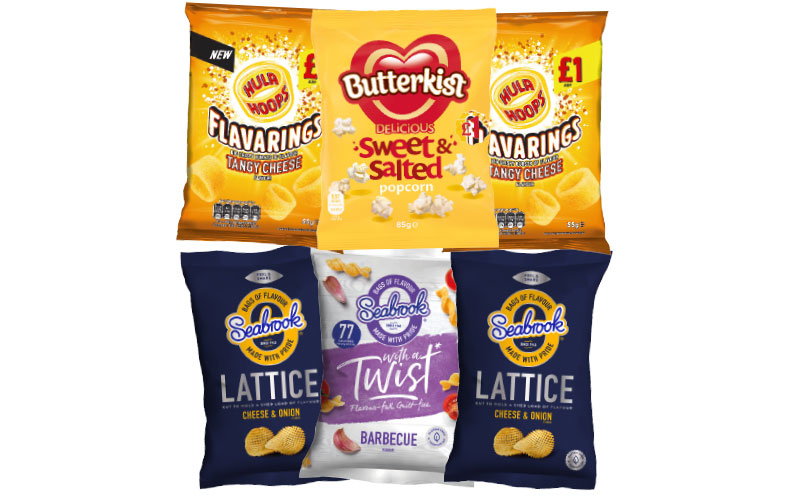 ALL the sums point to the big night in shopper mission being a bigger sales driver than ever, according to figures collated by KP Snacks.
Bringing together research by Mintel and HIM, the nuts and snacks firm has revealed that 64% of cinema goers watch more films at home than they used to two years ago; 48% of consumers eat crisps, snacks and nuts when watching a film at home and 71% of people say they enjoy watching TV with others.
And crucial to the big night in opportunity, KP Snacks found 78% of consumers now spend most of their leisure time at home.
The KP figures also reveal that 51% of sharing occasions are at the weekend and 45% of snackers say that crisps are a must have for an evening in.
Matt Collins, sales director for convenience at KP Snacks commented on the figures.
"The big night in is creating a number of big opportunities for snack sharing occasions and there is a huge opportunity for retailers to get involved," he said.
Those aged 45 and over are more likely to snack, particularly in the evening.
• Seabrook is a brand not short of a few savoury snacks that could sit in a big night in stand, and the firm seems to be well aware of the kind of demographics picking up its crisps.
Jon Wood, commercial director at Seabrook Crisps said customers over the age of 45 are picking up the brand to enjoy as an evening snack and he suggested this is a key demographic to the snack category overall.
"Seabrook Crisps is a popular choice with those aged over 45, who are the fastest growing age group purchasing crisps," said Wood.
"Not only that, those aged 45 and over are more likely to snack, especially in the evening, which is the most popular time of day that consumers enjoy Seabrook."
He added that adult snacking occasions that support big night in, such as snacking alone, as a couple and within a group, are currently driving consumption of the total crisps and snacks category.