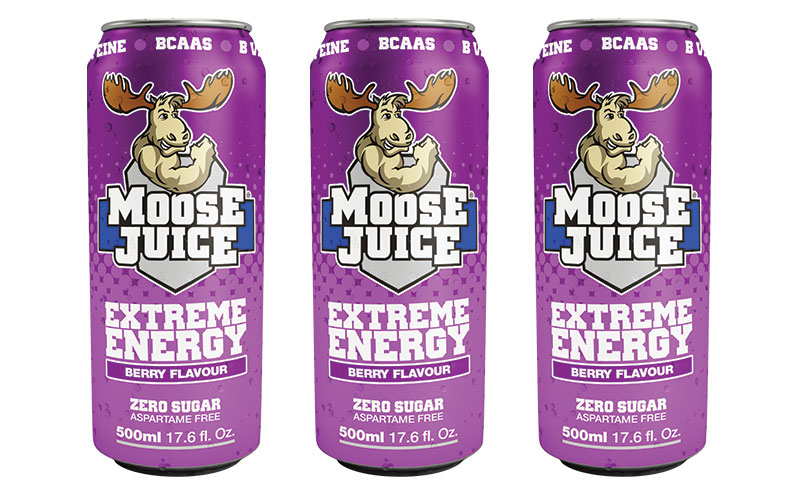 ENERGY drinks offering more bang for the buck will be the ones to come out on top once the dust has settled from the introduction of the sugar tax.
That's the view of Muscle Moose, the firm behind functional energy drink brand Moose Juice.
Available in five flavours in a 500ml can format, Moose Juice contains zero sugar, zero fat and a number of functional ingredients including branch-chain amino acids (BCAAs) – a supplement popular with bodybuilders – and B-Vitamins.

Muscle Moose director Jon Birkett said: "It's about more than the sugar tax, it's about offering a better alternative.
"We are at the start of a consumer-led revolution of demand for the same quality of product with less, or indeed zero, sugar, increased functionality, added benefits such as protein and vitamins with no compromise of taste.
"Energy drinks are here to stay and will continue to be a thriving category – as long as we listen to what the customer is telling us they want to spend their money on."