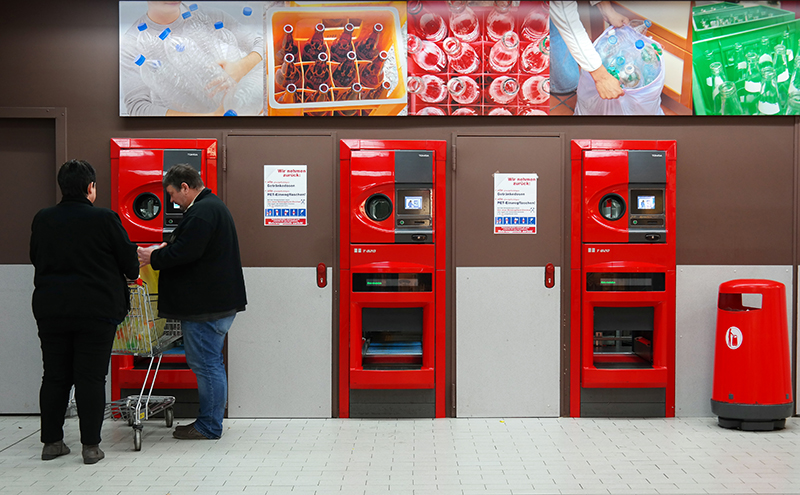 THE Scottish Government has opened its consultation on DRS giving retailers the opportunity to weigh in on what shape the scheme will take before legislation is brought to the Scottish Parliament.
Proposals included in the consultation are based on the outline of a potential system design put forward by Zero Waste Scotland. The recycling focused organisation has provided a framework for a potential Scottish deposit return system that builds on existing European schemes but with twelve key components still to be decided.
Retailers, industry stakeholders and the public are invited to give their views on the following scheme components: what materials will be collected; what types of products will have a deposit on them; how the Scottish Government will measure the success and effectiveness of the scheme; where consumers will be able to return packaging and collect their deposit; how the scheme will be paid for; how the scheme will be communicated to the public: fraud prevention; the value of a deposit; what infrastructure should be put in place to support the scheme, and the logistics involved; how to create additional benefits from the scheme; ownership of the DRS system, including the proceeds from selling on materials from returns; and how the system will be regulated.
Zero Waste Scotland has also highlighted how a deposit return scheme in Scotland might take cues from Europe in terms of funding. Schemes in other European nations place the burden of funding DRS on manufacturers whose products are returned as part of the scheme.
Under Zero Waste Scotland's proposals for DRS, retailers would receive a handling fee for each container collected.
A Scottish deposit return scheme, as proposed by Zero Waste Scotland, would be administered by an organisation initially funded by producers paying the deposit amount for each item they place on the market. Wholesalers would be expected to purchase products in the scheme from the producer at the unit price plus deposit, and would likewise sell on to retailers at the unit price plus deposit.

Retailers would be reimbursed for the deposits they pay out, plus a handling fee, from the scheme administrator.
• Retailers can have their say on DRS by submitting to the Scottish Government consultation here.
• For more on deposit return, see Scottish Grocer's special feature on Estonian DRS, a system that operates on a model similar to the outline provided by Zero Waste Scotland.
• For more on reverse vending machines, as described in the consultation, see Scottish Grocer's technical take on DRS here.