Barbara Henderson is committed to quality and she has her sights set on expanding food to go in Scottish independents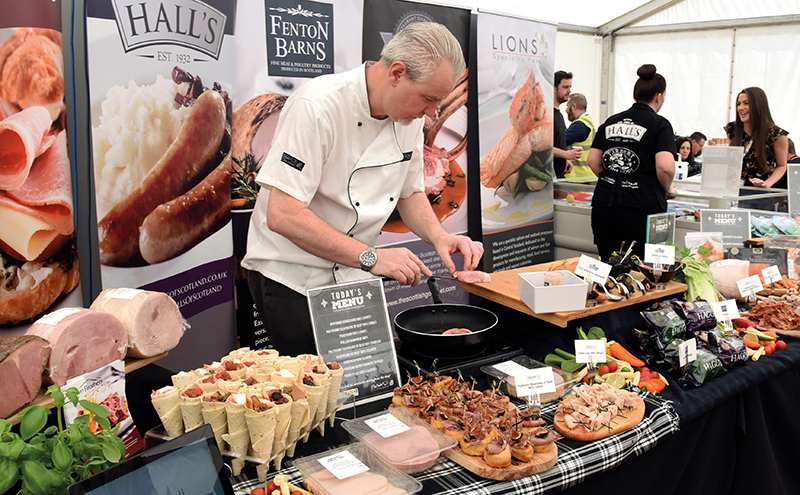 TURNING 21 in Scotland, it's traditional to get the keys to the door, a symbol of adulthood that signifies the unlocking of new avenues and a new found independence.
Glasgow based wholesaler Lomond – The Wholesale Food Co. just turned 21, and owner director Barbara Henderson has dreams of unlocking the potential of food to go in Scotland's independent retail sector, having already successfully grown a one van business into a big player on the delivered wholesale scene – servicing businesses from Shetland to the Borders.
The journey Lomond has made since Barbara and husband Sam founded the business in 1997 shows the team has form when it comes to making the most of an emerging trend – it's the bedrock of the business.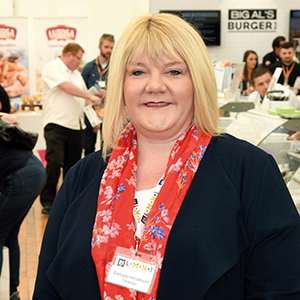 "When we founded Lomond we knew the food industry, we could see that the lunchtime market was going to be massive so we set ourselves up to be the one-stop shop for the lunchtime market, which was very unusual back then," said Barbara.
Literally, I kid you not, we bought a multi-temperature vehicle, a pallet of tuna and we started out that way thinking 'we can punt this' and that's how it started.
"This year we'll turnover £28m so it's been very successful. We've had our good times and bad times like any business, it's been a real journey."
Lomond has come a long way from a single multi-temperature truck, the firm now has 41 multi-temperature vehicles on the road, all fitted with movable bulkheads which allows the wholesaler to be flexible with how much frozen, chilled and ambient stock is loaded on for deliveries.
The infrastructure has expanded too and now comprises a 26,000 square foot hub in north Glasgow, a 19,000 square foot site for its cake manufacturing business based in Thornliebank, as well as depots in Inverness, Aberdeen and Dumfries. These depots allow Lomond to take orders for next day delivery until 10pm whether a customer is in the Borders or by Inverness.
Investment in infrastructure has been key to the expansion of Lomond, but steps taken in the early days of tuna pallets and entrepreneurial spirit have also been key to success. A savvy approach to supplier contacts back then allowed the firm to build up tight relationships with producers that still exist today.
A couple of years ago Sam and I sat back and thought, the landscape of wholesale in Scotland is changing significantly, at a pace we've never seen before.
Barbara explained: "Back in the early days, we set up exclusivity contracts with key suppliers in Scotland. For instance, we have got Redemption Food who operate under the Love Soup brand. They manufacture fresh soup and we were their first customer.
"We now buy over £1m of soup from them per year and distribute it across Scotland. We're their biggest customer by far and it's a fantastic product.
"What these deals have allowed us to do is have a really strong relationship with the manufacturer and the end user and not dilute our margin. We're not the cheapest soup, but we never walk away from our soup business because it's first class."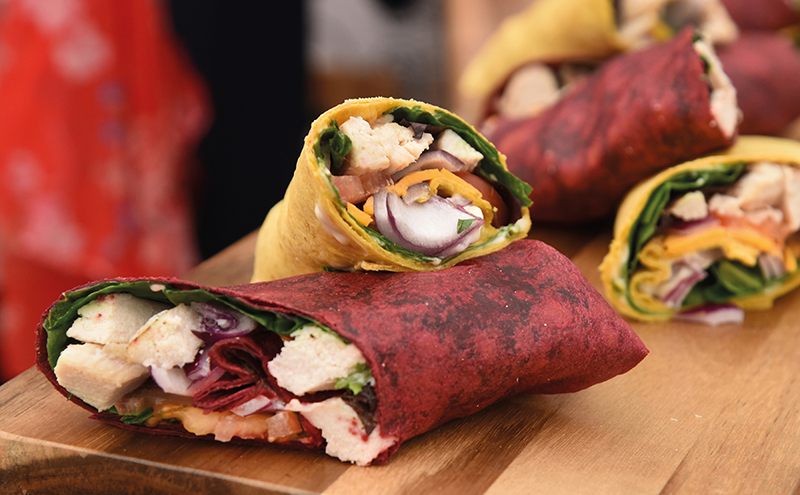 Quality continues to be the key ranging consideration at Lomond according to Barbara, and for the last seven years the business has really learned what it takes to make a premium product through its Cake business.
Launched at the ScotHot trade show in 2001, Lomond's Cake brand is now available through a network of distributors that spans the entire UK.
The team at Cake is headed up by Barbara's daughter Lauren, who has been leading the charge in NPD with recent launches including Wagon Wheel, Jammy Dodger and Oreo style cakes as well as a range of cocktail flavoured cakes which, while alcohol free, are right on-trend with flavours including Blueberry Mojito and Gin Lemon Lime.

There's no doubt that Cake products fly in busy city centre coffee shops but Barbara reckons they're also ideal for independent retailers as each product is fully frozen, has a guaranteed life of six months and is delivered in a portioned format, allowing stores to offer a selection without watching stock go stale.
We started dealing with Scotmid and the whole food to go movement which they are very much involved in.
While Cake was expanding in Thornliebank, Lomond took another step forward in May of last year with the acquisition of delivered wholesaler Halls.
The move has increased Lomond's retail footprint and put the wholesaler in a prime position to take strides in the emerging food to go market.
"We acquired Halls last year which allowed us to bring in over 200 butchers, we also acquired 250 independent retailers and just before that we started dealing with Scotmid and the whole food to go movement which they are very much involved in," said Barbara.
Food to go is now a "massive focus" according to the Lomond director, and the firm has been working with suppliers and shopfitter Vertex to come up with solutions for independent retailers.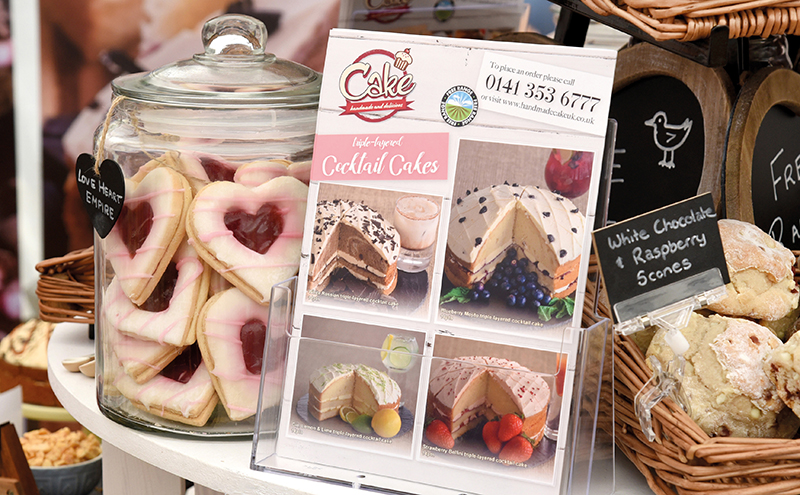 The importance of food to go to the future of independent retailing in Scotland is something Barbara said she recognises, as wholesalers are also faced with similar challenges.
"A couple of years ago Sam and I sat back and thought, the landscape of wholesale in Scotland is changing significantly, at a pace we've never seen before. We had to sit back and challenge ourselves and ask, 'Where is our business going? How can we do things differently?'," she said
The answer – in part – was the creation of a new sandwich range for Lomond which Barbara reckons ticks the boxes for the independent market.
Provided complete with recipe cards and POS tickets with nutritional and allergen information for ease of use by even part-time staff, Barbara said Lomond's sandwich range has been created to help customers offer quality food to go without much hassle.
Easy steps could well be the path to success for those still waiting to introduce food to go, as Barbara reckons that even retailers who are limited on space and finance can get in on the food to go action by taking a step-by-step approach, and she believes Lomond is well-equipped to assist in this regard.
"It's very clear that you get footfall up through food to go. Entry level food to go for a retailer could be a £100 soup kettle and a microwave.
"After that, what's the next step up? Maybe rolls and bacon or rolls and sausage. We do pre-cooked sausage and pre-cooked bacon, as well as raw for both, and we do morning rolls.
"How would that look in a slightly larger pod in store? Or maybe a salad bar or a lunchtime offering.
"We're working with Vertex to put modular units in place and these can be supported by the SGF and Scottish Government's match-funding for independent retailers," she said.