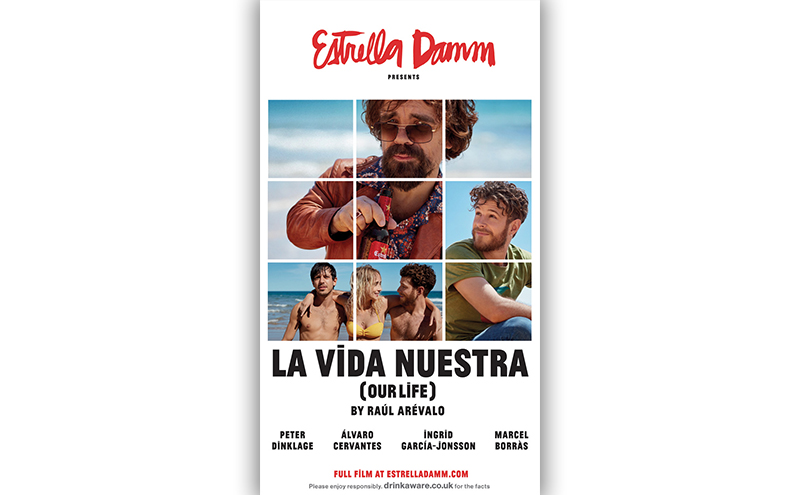 CATALAN lager brand Estrella Damm has launched its 2018 marketing campaign by bringing a bit of Game of Thrones magic to the shores of the Mediterranean.
The new campaign gets going this month with a short firm starring Game of Thrones star Peter Dinklage entitled La Vida Nuestra.
The film is the third in a series of short films produced by Estralla Damm over the past three years.

James Healey, UK country manager for Estrella Damm said: "The launch of the Estrella Damm brand film has become an annual event in the UK, and we look forward to sharing the next chapter in our exploration into short films, in the form of 'La Vida Nuetra' with the UK's film and beer fans."
Estrella Damm's new campaign follows the launch of the brand's most recent food and drink trends report, launched at the Victoria Warehouse in Manchester. The event was hosted by celebrity chef Joan Roca, who demonstrated a range of dishes designed to pair well with the beer.
The report made a series of food trend predictions for the summer including consumers reducing their meat consumption, demand for food and drink which highlight their regional heritage, an increasing interest in Middle Eastern cuisine, health foods, gourmet home cooking and insect protein.